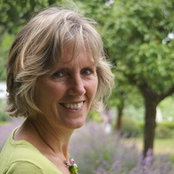 Green Tree Garden Design Ltd
Commented: Size of patio area
Hello. The patio is approx. 8m wide, and 3.3m deep to the steps, almost 4m deep to underneath the seating. Hope that helps. Fiona
Commented: How wide is this garden?
Dear Alice, The garden is 7.6m wide at its' widest point (just in front of the low wall visible at the front of the picture), and narrows to 4.5m wide by the shed at the rear of the garden. 14 feet is...
Commented: What is the cost as a rough estimate
Hi Jackie, thank you for your message. Unfortunately this was the one project that wasn't built by one of my regular landscapers, so I don't have access to the construction costings. I will ask one of...
Commented: What is the name of this red leafed tree please?
James has beaten me to it! Thank you James. The tree, which is an Acer palmatum, was growing in one of my client's pots, and I suggested planting it in the garden as a feature as it was becoming rathe...
Commented: love the circular design
Hi - it is a bit difficult to say, without having seen the garden, but yes, I don't see why not. Sometimes circles and curves in a small, rectangular garden can make it seem larger. I would clear as m...
Michelle Bigwood
reviewed
Green Tree Garden Design Ltd
11 March, 2019