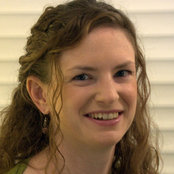 Commented: Room divider ideas please
Depends on your budget and if you need it to provide any sound or heat proofing... I personally love the divide. You could commission a bespoke glass artwork to fill the space. Or perhaps have some fu...
Commented: Houzz challenge: What's your decluttering nemesis?
Hi @championcat, You're certainly not alone in the hallway clutter, so try not to despair. I would like to ask you: do people in your house have a specific hook and cubby hole for their own coat, gl...
Commented: Problem with metro tile with grey grout in kitchen
Oh, feeling for you! I tiled my own kitchen a few years ago with metro tiles in a crackle finish in brick-bond... The hardest thing about it was working out where to start tiling to make sure the cuts...
Commented: January 2016 decluttering challenge!
As a Professional Organiser, I'm often asked about the state of my own house! Well, I am having my own post-Christmas declutter! I confess to having stashed random bits in boxes and hid them away befo...