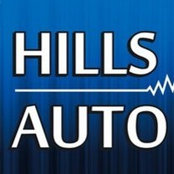 Auto electrical Specialists in Adelaide Hills Bridgewater If you need expert auto electrical repairs in or around the Bridgewater area, you should talk to the helpful and friendly team here at Hills Auto Electrical Pty. Ltd... With a wealth of experience in all aspects of auto electrical diagnosis and repairs, we are the logical choice when it comes to the provision of professional services at sensible prices.
Services Provided
Electrical Installation, Electrical Repair, Auto electrician, Electric Brakes Controllers, Car Battery, Car Air conditioning
Location:
Bridgwater, South Australia 5155
Australia
Professional Information:
Looking for Auto Electrical repairs in Bridgewater, Adelaide Hills? Hills Auto Electrical has specialist Auto electrician who can deal with all types of auto electrical services like Car air conditioning, Car battery, and Electric brakes installation. Expert auto electrical services in Adelaide at best prices.
Electricians in United Kingdom