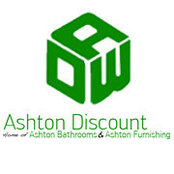 Ashton Bathrooms & Ashton Furnishing
Commented: Ensuite advice please
My advice would be to have a look where your soil stack comes into your home. As you don't want a thing like a saniflow whirring away or breaking as that can cause problems later down the line. Like K...
Commented: redesigne my bathroom
Have a look at our Website we have plenty to choose from with different tastes to suit everyone. If you lived locally you could of visited our showroom and looked at our different displays to get some...
Commented: Bathroom design ideas
Maybe you could try the Metro Tiles but with a grey or black grout. We recently did a customers bathroom with them and it looked great. British Ceramic Tile do some lovely tiles and they give you plen...
Commented: loft conversion and wet room
Wet room panels are ideal as they help the water stay within a space. You don't want water spraying everywhere especially if your having wooden furniture. This can cause the wood to blow as water alwa...
Commented: en-suite or no En-suite
Adding an ensuite will add value to your home. Personally I couldn't live without an ensuite especially in a family home. Mornings can be hectic if you have to wait for the bathroom :)
Commented: bathroom vanity: wall hung or fitted?
Have a look at Montrose bathroom furniture. Not pricey and has a long guarantee. Lots of options to choose from. You can customise it to suit your sizes and also what style you would like.