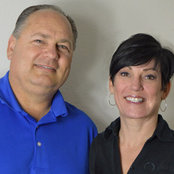 Basalite Concrete Products
Commented: Which color stone is this?
Thanks for the question! The attached is a photo of Naples utilized in a water feature (the wall is Positano). The difference between Positano and Naples is that the Positano includes tan blocks. Nap...
Commented: Looks Great! What color blend is this Bayfield wall?
Hi Mbeezy, thanks for your question! The color shown is a midwest color available from Anchor block. Basalite sells this block in a color called Positano. I have added a photo for you, and you can che...
Commented: CMU block
Thanks for the question! You would have to contact our customer service department for that inquiry (likely depends on where you are). you can call the main office line at 707-678-1901, or you can fil...
Commented: Need help for a private patio area,
Hi Gail Wow, you could do so much with this space! Concrete pavers might be a great choice for you. Pavers come in so many beautiful colors and patterns, and they are long-lasting. Depending on how...