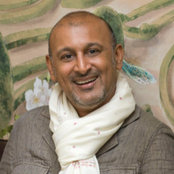 Manoj Malde Garden Design
Commented: Is Garden Lighting Overlooked?
You are most welcome. If you go to amazon and type root barrier you will see them there. A good garden nursery should also have these.
20 January, 2015

in Polls
Commented: POLL: Garden or Rooftop Patio?
Claudia I completely agree with you. I would always prefer garden for the very same reasons as you give and also it gives greater scope for planting and I love plants. However roof gardens help to gre...
17 September, 2014

in Polls