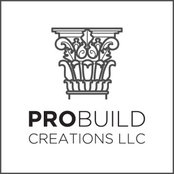 Delightful Kitchen Remodeling - Probuild Creations
Commented: where can i buy that chandelier?
Our customer, Wendy Cosby, very kindly shared the info. Here is a link http://www.dwr.com/product/cellula-chandelier-complete-set.do
Commented: Have you used Ikea cabinets in your kitchen?
IKEA cabinets come with a 25 Year Warranty. If you get a Traemand installation you will have the peace of mind that they are installed right and that your warranty is secure. Don't let your contractor...