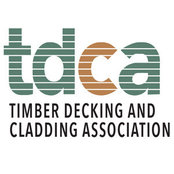 Timber Decking and Cladding Association
Commented: Staining outdoor studio black?
With a coating you need to factor in the maintenance of the coating in line with the manufacturers recommendations but at least you get a fresh new look each time. The are different options from tran...
Commented: Window colour and cladding ideas needed!!
If you go for timber cladding there are lots of options from hardwoods to softwoods to modified woods and these can be factory coated with opaque, or to keep it natural, translucent coatings. Whether...
Commented: House Exterior
Wood cladding on roofs is not ideal. Cladding on a building is designed to act as a rain screen and it works best on a vertical plane. However, cedar shingles are suitable i.e. wood tiles but not su...
Commented: Ideas for our mid terraced garden
Some louvered fencing would be a nice touch as would raised beds but remember to select timber that is suitable for use in ground contact such as pressure treated timber to British Standard 8417.
Timber Decking and Cladding Association
is following
Papillon Designs and Landscaping
5 days ago
Timber Decking and Cladding Association
reviewed
Gripsure UK Ltd
5 February, 2019