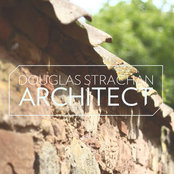 Douglas Strachan - Chartered Architect Midlothian
Commented: Renovate sitting room
The built-in furniture is gorgeous, but I if you're looking to have timber floors I can see why you'd be considering painting it. Getting the balance right between natural finishes and planes of colo...
Commented: Need help with my bathroom layout
This room should provide plenty of space for everything you are looking to include, without it ending up being too crowded. There is enough space to both sides of the window for a shower, but the win...
Commented: Advice please on proposed extension!
The proposals look good. There's something to be said for allowing a bit of space between things to allow free flow, but I can understand why this might be considered "dead-space". The sug...
Commented: Where's your home office?
I started my business working from my attic, before growing into a high street office. Ive also tried setting up a desk in the bedroom, but as I'm on the laptop when I'm at home, I always seem to end ...
Commented: Extensions: glass box or traditional?
The beauty of the example shown is that the original buildings can still be clearly read. Modern additions should generally be seen as such, and avoid pastiche of the old. However, there are also ple...
6 February, 2017

in Polls
Commented: Fireplace dilemma
Does your room have a chimney breast coming into the room slightly, like your reference image? If so, this change in plane could be a visual cue for a change in treatment you are considering.