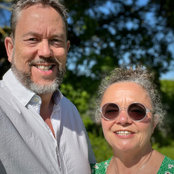 Hampshire Design Consultancy Ltd.
Commented: Wood Floors
Hi, It is an engineered wood flooring - try looking at V flooring you are bound to find something tat looks like this and they are great quality products.https://www.v4woodflooring.co.uk
Commented: What's the wall color?
Hi, thank you for your kind words, to be honest I'm not able to tell you the exact colour reference as this is now 3 years on but it is a pale grey Matt emulsion.
Commented: Lights
Mishap I do apologise I had thought and written a reply but cannot see it here so perhaps it did not appear here- I need to improve on our houzz site, or perhaps get a helper on this. Please accept my...