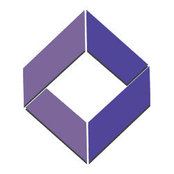 | | |
| --- | --- |
| | Lifestyle Kitchens |
Commented: induction hob size help for island
Agree with Otleymum, i was advised years ago that gas is a hot heat and electric is a cool heat so the extractor needs to be larger than the hob size, so with induction due to the way it cooks its eve...
Commented: Boiling Water taps - cheaper model advice
Bargain, you've done really well. Did you get the black or stainless steel? Is your hot water (not the boiling water) unvented or from a combi boiler as these are quite a hi pressure tap i believe?
Commented: Kitchen Worktop opinions
Acrylic worktops can scratch quite easily, but can be polished out, dark colours do show up the scratches more, light/white colours show up the dirt in the scratches. I'd get some samples and see how ...
Commented: Hiding Electric Meter Housing in New Extension
would a larder tower fit round this and be incorporated into the kitchen design, i assume that the fuseboard is close to the meter as well so both these can be fitted inside the larder for easy access...
Commented: kitchen unit style
For the J profiled doors, the Howdens is a vinyl wrapped door and as its only 19mm thick the back of the handle section is quite thin. PET is a type of polyester. If it does have a deep J profile then...