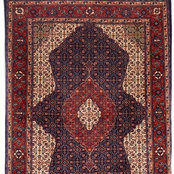 Little-Persia - Persian & Oriental Rugs
Commented: <t1>Rug suggestion. Please I need suggestion for rug.</t1>
Presuming you are keeping the colour scheme the same anything from a Black, Slate or Silver Plush at the top end to more affordable Santa Cruz Boardwalk if you want more than one colour and more affor...
Commented: Love the rug. Where did you buy it? Thanks
Hi Alex, that is a hand-knotted rug and probably quite unique. There's actually quite a few design elements going on in it from different regions. Something Turkish looking about it, but also Khotan/H...
Commented: What colour rug?
If you don't mind flat woven a mustard without the grey will brighten the room and won't be too busy. https://www.love-rugs.com/?action=view_rug&cnt=7&id=1502 Of the rest I like your origina...
Commented: Design Dilemma - Living room, caught in two minds.
I love it! The white door and grill I'd definitely paint and I'm actually not being biased here by saying I think a traditional rug (something like the image you attached) under the table would finish...