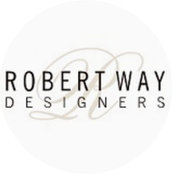 Robert Way - One of the Great British Designers
Commented: Where shall I put my wood burning stove?
On first glance but without better information, it seems the burner should go where the TV currently is placed. Things to note......You may find it worth while looking into pellet stoves; The minim...
Commented: Painted wardrobes
More information needed. Are they cellulose, wax wood, foil, laminate. Each will have a different primer starting point.
Commented: I want to install a breakfast bar.
Its a little unclear what you mean. If you wish to overhang the 300mm by 600mm to form an eating area you will need to consider the balance. If you sketch what you're trying to achieve I can work out ...