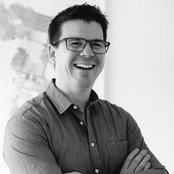 Matt Nichol Garden Design Ltd.
Commented: Trees in small garden. Lovely. What are they please
I think these are either Betula nigra (the river birch), or Betula albosinensis 'Fascination'. Both will form quite large trees with time, but treat them like any other plant i.e. enjoy them in your...
Commented: Garden..need some privacy
Hi Caroline, Have you thought about a pleached hedge? It will give you instant vertical screening without taking up much space on your driveway. You could choose hornbeam or Photinia Red Robin and u...
Commented: Front garden & porch help 1930's Semi
Hi there. I can understand your dilemma as there are a lot of tricky elements to consider in your garden with slopes, pillars and retaining walls. At the moment it looks like your driveway has an aw...
Commented: Wondering what to put around this plant?
Hi The Cordyline you have planted will get a bit taller over time so you could put a hard detail around the base of it, but I'd be tempted to by three small ground cover shrubs that will tolerate the ...
Commented: Can you tell us the plants in this landscape?
Hi The far side of the river looks like multi stemmed River birch (Betula nigra) and it looks to be underplanted with a mass planting of Pennisetum alopecuroides 'Hameln' (Fountain grass). To the lef...