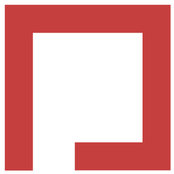 Opun - your home improvement experts
Commented: paint kitchen walls
Dear K R, White a cream are not a good match, I agree with Daisy. I would suggest stay with the current wood colour and change the splash back tiles or rethink the units colour. Play with colours ...
Commented: Knock walls down or not?
Dear Angie, How exciting for your son and fiance buying and renovating their first home. We all know that getting the layout right is the most important thing you need to do when you renovate. The ...
Commented: help with kitchen open shelving please!
Hi Abby, I think the previous commenters have provided some sound advice. A bright coloured shelf to contrast from the black units would look lovely. I love your tiled splash-back by the way! Opun -...
Commented: How to make my living room more homely
Hi Emma, Don't worry about matching items. Your home should feel like an extension of yourself. So, liven the space up with throws, cushions, pictures that make you feel at home. Add some texture and ...
Commented: Hotel design - shower or bath
Dear Joanna, The majority of guests would probably prefer the larger shower option, especially when you consider the typical climate and how the room will potentially be used. if you will also be off...
Commented: Which bits of a bathroom *must* be tiled?
Hello Minipie, Sounds like you're going to have a very stunning bathroom. We definitely advise tiling your shower walls to full height for obvious reasons, however the rest is really up to preference...