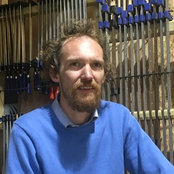 Commented: Backsplash dilemma
Have you considered a mirror? This would not only work well with your colour scheme but would provide a more spacious feel by reflecting the colours already in your kitchen. If you felt more adventuro...
Commented: Stairs with a WOW on a budget
Dear Sandra, a budget of 10k is usually enough to design and build a really great looking feature staircase, my company has been dong so for about 10 years now, some of our work is shown on Houzz here...
Commented: Staircase refurbishment
My company can design and make this for you either as a customised solution using standard components from a system or as a bespoke solution designed specifically for your home Robert
Commented: Any ideas what to do with this staircase?!!!
My company specialises in renewing and upgrading existing stairs as well as designing and making new ones. Here's a project that we completed at the end of 2016, the first pictures are how the stairs ...
Tim Webber
reviewed
Robert Steer & Company
13 May, 2019