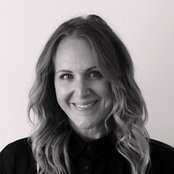 NORTHBOURNE Architecture + Design
Commented: flooring type used
Hi Kathleen, The floor finish in this bathroom is marble - diamond shaped mosaic tiles. Hope that helps! Sally
Commented: Wall handshower/mixer system
Hi Ruby Tran, the hand held mixer is from the Sussex Scala range. Hope that helps. Good luck with your project!
Commented: Love the modern "lattice"
If you're talking about the fences outside and the building facade, it is actually a custom perforated metal sheet. It's similar to the typical lattice in that it provides privacy but still allows li...
Commented: how I can arrange my narrow bathroom
Hi akram_yousif, Good question! It really depends on what you're working with. Sometimes a narrow space can work in your favour. I'd suggest to reach out to an architect to advise you on the best ...