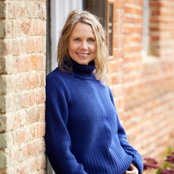 Bramley Apple Garden Design
Commented: mixing mediterrian plants
When considering which plants to use on the wall, you need to think about aspect and soil conditions. Is the wall in the sun all day, or always shady. What sort of soil do you have? Heavy, moisture re...
Commented: Garden field advice
The best way to create a wildflower meadow in existing turf is to use plug plants. There is a method to this, best described by the RHS RHS Wildflower meadow Rabbits and deer can be a problem, you wou...