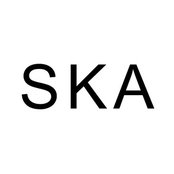 SAMUEL KENDALL ASSOCIATES LIMITED
Commented: Best of Houzz 2016 winners - Instagram F...
This garden studio that we designed as both a "man cave" and a study in the grounds of a terraced Edwardian dwelling in Beverley is by far our most popular image that we have placed on Houzz...
Commented: We are delighted to announce that we hav...
Thanks Tom. Check out our most recent photos of the almost complete "Country Dwelling in the East Yorkshire Wolds". An extremely cost effective design, with rock bottom running costs and an ...
Commented: Solar Panels
In response to your enquiry, the Solar Panels generate 4kW. The FIT payments received vary based upon levels of sunshine, but over the past two years have returned £750 to £1050 per year. It has als...
Commented: Front of house improvement!
Change the fenestration to create a more balanced composition. The current windows are both unattractive and would fail to provide a safe egress in the event of a fire in the house. A change to these...
SAMUEL KENDALL ASSOCIATES LIMITED
is following
ls167es
2 days ago
SAMUEL KENDALL ASSOCIATES LIMITED
likes an Ideabook
:
Exterior
5 days ago
SAMUEL KENDALL ASSOCIATES LIMITED
is following
bertie2101
5 days ago