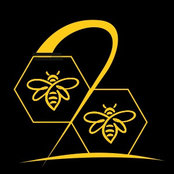 Trinity Architecture & Design Ltd
Commented: New Floorplan Help! Extension Renovation
Have you got a site plan showing the end terrace property as planning can some times come down to things like amenity space to your neighbours, parking provision and also character of the street. Jona...
Commented: Require an architect
J Tufty Sometimes using the old phrase of 'horse for courses' can be attached as a label to projects such as yours. When entrusting your new home to a creative person to assist you with formulating yo...
Commented: Transition from rear to side extension
On the drains, it depends if it is private or public on build over agreements. If the drain only comes from your property and none of your neighbours empties into it then the drain is private until it...
Commented: Love this render- what are you using?
The Client is currently looking at two a) Alumasc and b) K-rend. We have done these types of build before in an ivory colour with a scratch coat all the way through to a traditional rough cast render.