Decorative Accessories
Decorative accessories in the home are what give your house more of a personal and individual touch, and without them you would be left with a very minimalistic and stark look. So if you want a homelier and friendlier feel, then take a look at some home accessories to find a few pieces that would liven up your home interiors.


What decorative accessories can I choose?

There are all sorts of ways to add a little decoration and style to your home. If you're looking for finishing flourishes then candles, plants and ornaments will add a bit of beauty to any spot, while some accessories can be practical, too, such as bookends, stools and room dividers. If you already have some art or photos you'd like to display, then you can find picture frames in all sorts of styles, shapes and colours to help bring your pictures to life. Or if you like to have flowers in the house, take a look at the different styles of vases you could choose to showcase your blooms.

There are also now so many ways of storing items with decorative accessories. Trunks and suitcases can be used as decoration but also to store items neatly away when not in use, while quirky shelf designs are a great way of displaying ornaments, plants, books and other knick knacks, and at the same time give them a permanent and tidy home. The trend for upcycling means there are lots of old items and pieces of furniture that are now being sold as decorative accessories and new methods of storage.

Browse the range of decorative home accessories on Houzz to see if there are some items that would work well in your home. All of the items have been carefully chosen from the top brands and stores, and are all listed here in one place so you can easily compare prices.
1 - 36 of 14,664 products
Featured Reviews of Decorative Accessories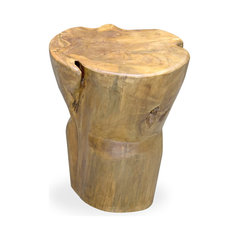 Eight Teak Stool, Natural
Decorative Accessories
Great item but a rather misleading photo.: Whilst I am very pleased with the item overall, it should be pointed out that the picture is misleading as it shows a very light coloured stool whereas in reality the stool is very much darker. I've attached pictures. This wasn't a problem for me, but for anyone trying to match to existing furniture, it could be. Apart from this, I am very pleased - the item is solid, well made and attractive. Delivery was excellent with great communication throughout - in fact, the best delivery firm I've ever used.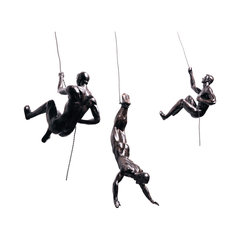 Polyresin Bronze "Climbing Men" Trio Figurines
Decorative Accessories
Stunning and a Real Conversation Starter: We recently received this and mounted above our fire... looks absolutely fantastic. Very good quality and the detail close up is beautiful. The diving man has particularly nice buns !!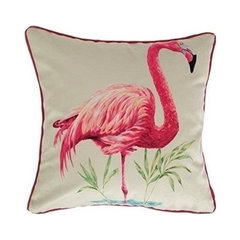 McAlister Pink Flamingo Cushion Cover
Decorative Accessories
Cute: I love it, lovely colours, nice material fun and funky update for any chair/bed. It arrived promptly no issues/damage so overall very pleased and would purchase from them again. If you love flamingos then buy it its worth the money.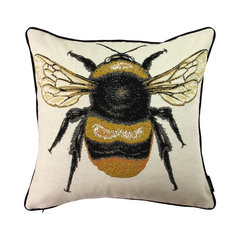 McAlister Bugs Life Cushion Cover, Queen Bee, 43x43 cm
Decorative Accessories
Really lovely: Love my new cushions, got the bee and the dragonfly design. Great quality cover and filling (I prefer feathered ones but these ones are very soft and bouncy so I won't replace them)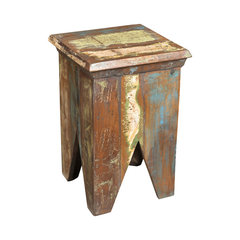 VidaXL Reclaimed Wood Antique Style Stool
Decorative Accessories
great sofa side table: i have the coffee table too and love it so i expanded my collection of reclaimed wood furniture. its a bit high to be a seat for the table as the two pieces are the same height, but its attractive and sturdy and the perfect height next to the sofa as a little table to put a drink on, or a bowl of popcorn.