Doormats help keep your home clean and are a fun and affordable way to introduce your style and add a touch of personality to your front entrance. Leave the dirt at the door and add a welcoming touch to your home with a beautiful door or kitchen mat.
What's the main purpose of a doormat?
Whilst doormats can provide the finishing touch to your entrance way, their main purpose is to remove dirt from your shoes and stop it getting into the rest of your home. When selecting a doormat the most important thing to look out for is how well it cleans to protect your floors or carpet.
Are doormats for indoors or outdoors?
Both! Although, outdoor and indoor mats are made with different materials as they're designed to handle different levels of debris. Ideally it's best to have a both an indoor and outdoor doormat - indoor to absorb the moisture and outdoor to clean off the dirt.
Indoor Doormats:
Often thinner and more uniform in texture as they are only used for absorbing moisture and cleaning minor dirt and dust off. You can find indoor doormats in both natural and synthetic fibres such as cotton, wool, nylon and polyester. Soft microfibre mats are a popular choice as they are extra absorbent but ensure that they have anti slip backings to avoid any accidents. You may also want to consider a machine washable doormat for extra easy cleaning.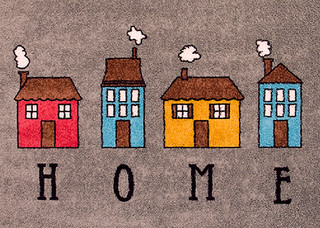 Outdoor Doormats:
These serve as scrapers for your shoes, removing outdoor debris to protect your flooring once you step inside your home. Due to their durability, rubber and coir doormats make some the best material choices for outdoor doormats. Since they are exposed to a lot of wear and tear, so if you opt for a more decorative doormat for outside your front door, you may find it needs to be replaced more often.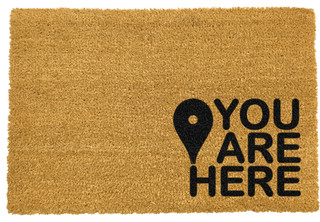 How do I choose the right size door mat?
Generally, the bigger the better. Choose the largest mat that fits your space so that people are less likely to step over them and can stand on them to remove their shoes.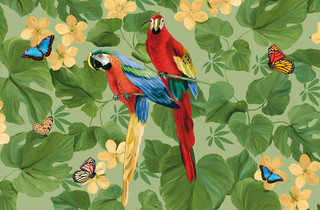 What style doormat should I opt for?
Doormat styles range from farmhouse worthy to purely decorative. Your doormat is the first thing your visitors see when they enter your home. Feel free to be creative, go crazy and show off your style and personality. Opt for a funky doormat with wild patterns to show your fun side, or a mat with a welcoming message to make your guests feel truly at home.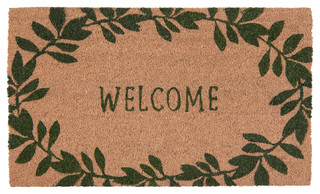 Regardless of whether you're looking for washable, novelty, grey doormats, or something else entirely, Houzz is bound to have the ideal doormat for your home. Be sure to browse our other types of
rugs
, too.