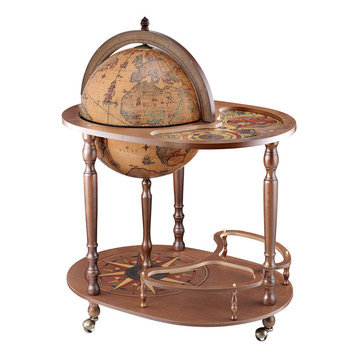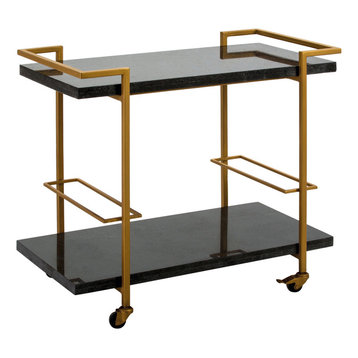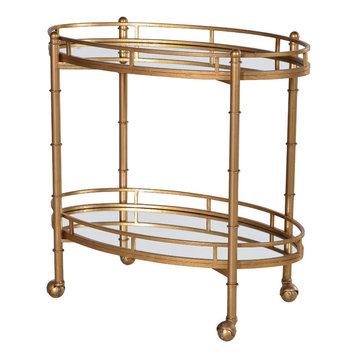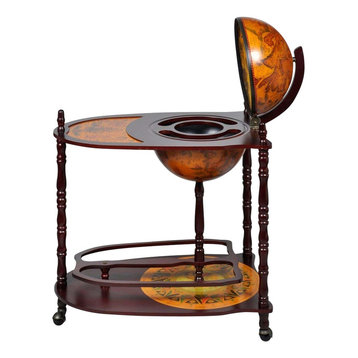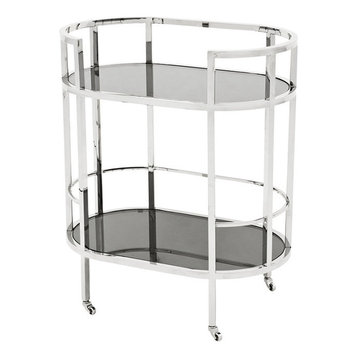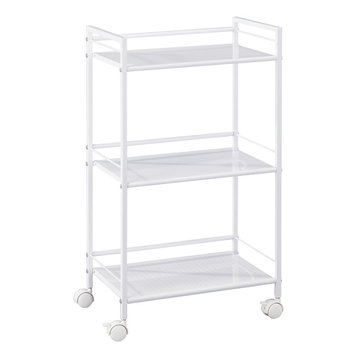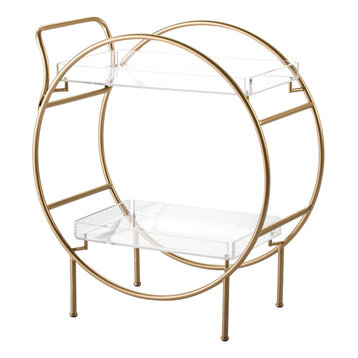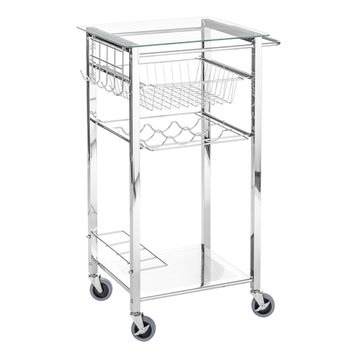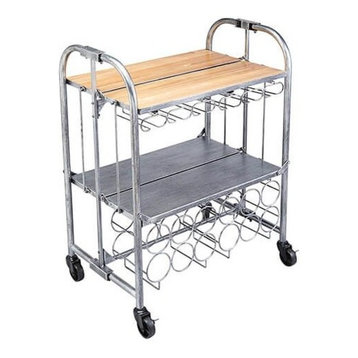 Drinks trolleys (also known as bar carts by our friends across the pond) have come gliding back into our lives over the last few years. These handy furniture staples from the 1930s are adding an extra design element to our interiors whilst making entertaining a breeze.
What is a bar cart?
A bar cart is a small table which usually has wheels, and is used to store everything required for serving drinks. Essentially it's a bar on wheels!
Why use a bar cart?
Drinks trolleys are the perfect accessory for any party or cocktail hour. They keep barware and alcohol on hand for easy access while entertaining. Since bar trolleys are easy to move, they can also serve double duty as an extra surface or storage spot. Plus they look pretty stylish, too.
Where to put a bar cart?
Whilst they are most often found in dining rooms and kitchens, part of the beauty of drinks carts is that they can be moved anywhere in the house. Despite this, you will still want to consider where your serving trolley will spend most of its time. The dining room is often the most popular choice, since it's where you often entertain, but the kitchen is a common option as well. If you like to relax and drink simultaneously, you might consider placing it in the living room. Regardless of its permanent home, be sure the trolley's style, colour and design blends well with all the spaces.
What to stock a bar cart with?
When stocking your bar trolley be sure to get a variety of alcohol to accommodate your guests, and soft drinks or water for children or those who don't drink. The amount of you can store on your trolley will vary depending on its size. A small trolley will probably only be able to hold a few bottles of alcohol and some wine and martini glasses, whereas a larger trolley might be able to hold a wine rack, cocktail shaker, cooler, beer glasses and ice bucket.
How to style a drinks trolley?
There are loads of different ways for you to style your drinks trolley, here are some of our favourite styling tips:
Don't overcrowd your bar trolley and leave yourself enough space to make drinks.
Show off your favourite glassware and serveware by displaying it on your cart.
Place your bottles or glasses on a tray for an instant "just styled" look.
Choose pretty or interesting bottles of alcohol and group them according to type, size or colour.
Put olives, lime wedges or other fruit in pretty dishes.
Place flowers or a plant on your bar cart to add some life to it.
Consider placing some art on or behind your drinks trolley, such as your favourite painting or a cheeky quote about gin.
Place some items on your drinks cart to show you mean business, such as a cocktail recipe book, ice bucket or cocktail shaker.
What else can a drinks cart be used for?
Despite having the word "drink" in its name, your drinks trolley doesn't need to be used exclusively for that purpose. Here are some of our favourite alternative ways to use a bar cart:
Use it as a tea trolley and serve your guests afternoon tea.
Use it as a bedside table in your bedroom.
Place it in the bathroom to hold your towels, book and glass of wine whilst you have a bath.
Use it as an alternative to a side table or console table in your living room.
Use it as kitchen storage space to stash spare dishes or as extra workspace.
Use it as a sideboard in your living room or dining room.
Whatever you decide to use your trolley for, it can be a very useful addition to your home to entertain guests or provide you with additional and stylish storage.
For more places to store your alcohol, take a look at our wonderful selection of
wine racks
and
drinks cabinets
, too.