Living Room Furniture
The living room is often the room most homeowners want to show off to their guests, use to display their style and be the most liveable and welcoming room in the house. So how do you go about choosing living room furniture for such a space?
Take a seat
Sofas
are usually the most dominant piece of living room furniture, so they are a good place to start. Consider size, shape, fabric and colour – do you want the style of the sofa to command the rest of the space or melt into its surroundings? And what about other places to sit? Sofas don't have to be the be all and end all of lounge furniture – a couple of armchairs could work instead or complement your sofa if you have the room for both. The size of your living room is a big factor when choosing living room furniture as you'll need your pieces to fit into the shape without overcrowding it or leaving it sparse, and make it a practical space to live and move about in. If you're working with a fairly large space and don't have too many other pieces to work around, a corner sofa can be inviting, while smaller sofas with legs will sit neatly in less spacious rooms.
Find a surface
Once you've found a place to sit, you might want something to look at and some places to store and display your home accessories.
Coffee tables
create a central focus for your living room and are so convenient for holding glasses, mugs, flowers, magazines, books and all the other miscellaneous items of everyday life. Most are wooden, but you can find sleek, modern coffee tables, as well as glass designs, industrial pallets and colourful pieces. Side tables,
bookcases
and media units are also going to be really helpful in your living room if you have lots to store. Large
media storage units
that can store and tidy away everything may be the perfect fit for your living room, or you may prefer a simple, mid century side table to do the job for you if you're worried about over-cluttering the space with too much living room furniture.
Get comfortable
Once you've set up your seating, you could think about making your living room that little bit more relaxing by adding lounge furniture such as
footstools
, ottomans, benches or a chaise longue; perfect for putting your feet up at the end of the day. You could even create a snug area with throws, blankets, bean bags and large cushions, or if you want to keep things a bit more formal for your sitting room, a smart ottoman will prop up tired feet, as well as act as an extra seat when guests are round.
How do I pick the right lounge furniture for my living room colour scheme?
If you already have a colour scheme or style for your living room then it can be tricky to find pieces that fit in. For minimalist, modern living rooms white and cream sofas are a natural choice, though check how easy it will be to clean the fabric of the sofa so you're not left with grubby marks that show up starkly on the light background. For vintage or eclectic living rooms the colours and finishes of your living room furniture can vary greatly, so look at shades and styles that appeal to you. If you like the shabby chic living room look, go for white-washed wood and pastel colours when picking furniture. Whatever pieces you choose, it's always important to check measurements of lounge furniture before purchasing so that you can be sure everything will fit in your living room.
Does living room furniture have to match?
Your living room furniture should reflect your personal taste and style. If this means purchasing a living room furniture set so that your pieces all match seamlessly, then fantastic! If this means purchasing mis-matching furniture and showing your creativity through your choices, then amazing! It's totally up to you and what will make you feel at home. However, try to make sure your furniture complements and coordinates with each other for a cohesive feel.
1 - 36 of 14,632 products
Featured Reviews of Living Room Furniture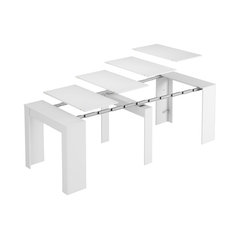 Extendable Console Table, Bright White
Living Room Furniture
Excellent addition: The extendable console table sturdy, looks great and cleverly designed. Ideal when set to the smallest size to be used as a neat and functional desk which then opens in to a 8 seater dining table.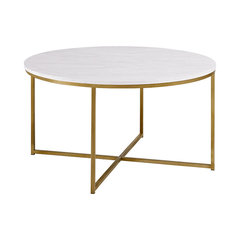 Crossed Legs Coffee Table, Marble and Gold
Living Room Furniture
Very good coffee table: I love this table, good quality and the marble effect is beautiful and very realistic. Mine sadly came damaged but customer service was amazing and they sent someone to collect very quickly and replace it with a new one.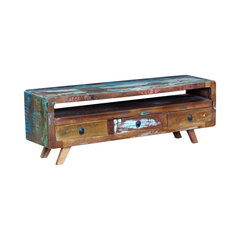 vidaXL Solid Reclaimed Wood TV Cabinet With 3-Drawer
Living Room Furniture
Living room love!: We ordered this for our first home, we love it and it and can't wait to move it in. very efficient delivery and easy to assemble as you just have to attach the legs. will post pictures when its all set up!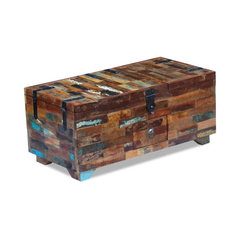 vidaXL Solid Reclaimed Wood Coffee Table Chest, 80x40x35 cm
Living Room Furniture
Very Pleased: Very good quality, was surprised how nice it was. I was going to return but when arrived I was so impressed, decided to keep it and looks good. Have ordered 2 additional items now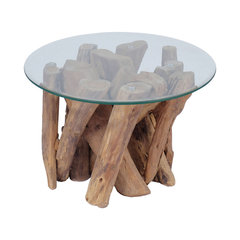 vidaXL Coffee Table With Solid Teak, 60 cm
Living Room Furniture
The sweetest little coffee table ever.: Quirky and not out of place in a contemporary home, this little coffee table is a conversation peice, a work horse and a delight to the eye. Perfect for shared hours with close friends and ornamental when not in use.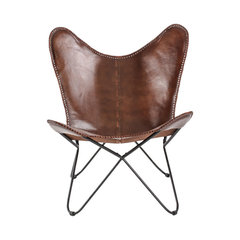 Brevent Butterfly Chair, Real Leather
Living Room Furniture
Good price for a lovely product.: I bought this chair to go in a small seating area in our kitchen. It looks great and is much better quality than I expected for the price. I will admit I wasn't very comfortable when we first bought it but the addition of a small lamb skin has sorted that out.