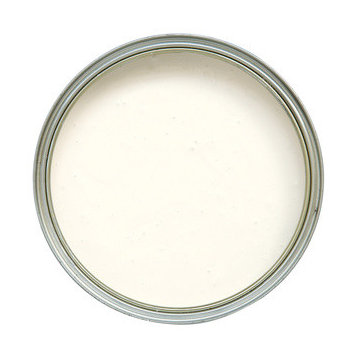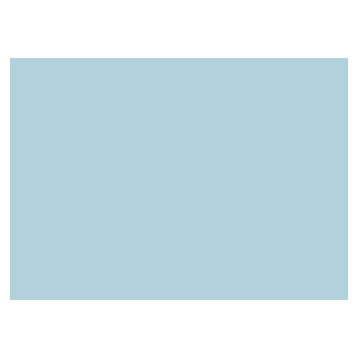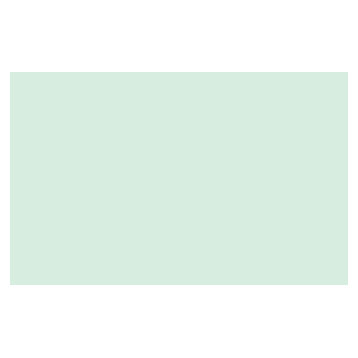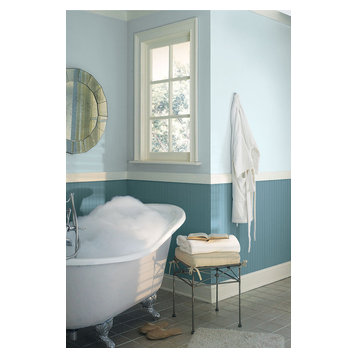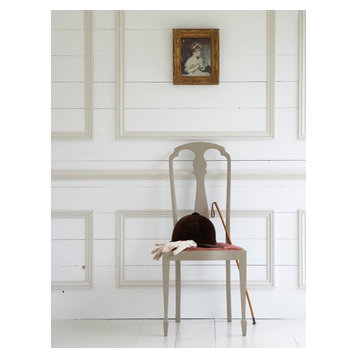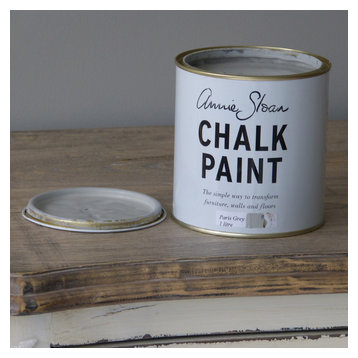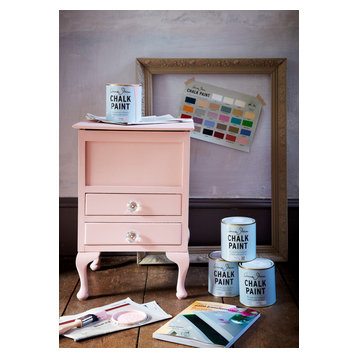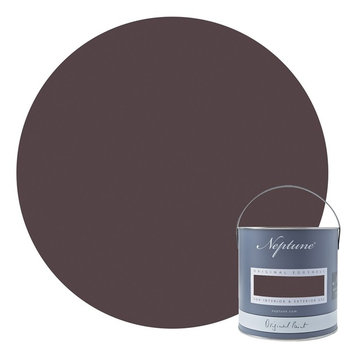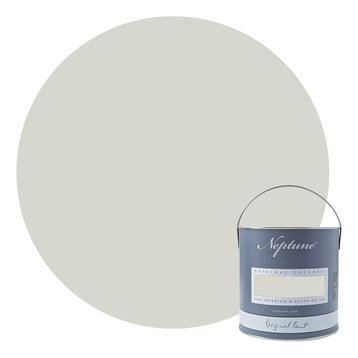 If you want to dramatically change the feel of your home, without incurring major cost, then there really is no better tool than paint. Whether bathing rooms in calming earthy shades of blue or green emulsion paint, adding a little razzle dazzle to the living room with a bold feature wall, or giving your reclaimed furniture a vintage makeover with chalk paint, there really is no limit to the mood-enhancing power of paint.
Which paint colours are best for my walls?
This really comes down to your personal preference and the look you're trying to achieve. Read the following tips to help choose the perfect paint colour:
Try to match your colours to your mood, or play with combinations to create a desired feeling. For example, white gives a feeling of purity and clarity but it can come across as being a bit too clinical and bland in some places. In which case, inject a little optimism with a drop of yellow paint, or accentuate the cosiness of a beige canvas by introducing an accent wall in warm washed red.


Don't be afraid to indulge. Purple paint, when used sparingly, can make a room feel more regal. Block colours can work particularly well in bathrooms and kitchens but they can also become overwhelming.


Try to find a balance. Make sure you consider the dimensions of each room and the effect of different shades of your colour palette. For instance, a dark colour on a ceiling will appear to lower the height of a room while lighter colours add width.
Which type of paint should I buy?
This will depend on where you are intending to use the paint and what finish you are after:
For Interior Walls and Ceilings


Matt emulsion or acrylic paint is the classic choice for interior walls and ceilings – giving a depth of colour with low reflective sheen. The latter characteristic is important as this helps to mask imperfections on the surface.



Kitchen and Bathroom Paint


Generally, shinier paints are easy to clean, which is why semi-gloss, satin sheen and eggshell paints are popular choices for kitchens and bathrooms. Eggshell paint is quite flat, so if you want something glossier, try satin paint.



Door Frames and Skirting Boards


The most reflective and durable type is gloss paint. It's often used on areas which are brushed or bumped against on a regular basis, such as doors, door frames, coving and skirting boards, and provides a subtle contrast.



Difficult Surfaces


If you're painting over something dark, patterned or a difficult surface, primer (undercoat paint) will do wonders; helping the top layer of paint to stick and giving a full, even look. You can also buy paint that will work on especially difficult surfaces – chalk paint, wood paint and even tile paint.



Exteriors


Exterior paint can protect your outdoor surfaces and structures from the elements, whilst also adding beautiful colour and style. There are different types of exterior paint for different surfaces; you can find exterior wood and metal paint, as well as exterior masonry paint which is suitable for bricks, cement, stone etc.
How should I test the paint?
Consider what will work best with the existing décor in your room, then get hold of several paint swatches and isolate each colour with a sheet of white paper to get a clearer sense of the shade. You may even want to put together a mood-board or ideabook of the intended colour scheme for each room. It's better to make mistakes on paper before you spend money. Next, buy tester pots and paint at least 60 square centimetres onto lined paper. Wait for them to dry and then stick them onto various walls and see how they fit into the space around textiles and other elements. Take time to observe how natural light affects their appearance throughout the day. Go with the colours and combinations that make you feel good.
It's especially important to test small amounts of chalk or wood paint if you plan on painting furniture or floorboards as the shade will vary completely on the wood beneath – you made need one or five coats, depending on the material and the look you want. The same can be said for tile paint, too.
Once you've decided on the perfect type of exterior or interior paint for your home, be sure to check out our fantastic range of
paint brushes, paint rollers and roller trays
, to make the painting process a breeze.