Storage Furniture
Storage is usually a very important component to your home, so choosing storage furniture is no mean feat. Drawers, sideboards, wardrobes, cupboards, storage cabinets, shelves and bookcases are useful pieces of furniture that you'll need throughout the house, so choosing pieces that work with the rest of your interiors and fit in with your style is vital.


What storage furniture should I buy?

The type of storage furniture you want to invest in will largely depend on your requirements and how much you have to store, but generally there are certain pieces that work best in certain rooms. For bedrooms, wardrobes and chests of drawers are usually the staples, but bookcases, trunks and shelves can also house other bedroom items you'd like to store. Bathroom storage furniture is usually limited to bathroom cabinets and perhaps drawer or shelving units, but it really depends on how much space you have in your bathroom and how much you'd like to tidy away. Seagrass drawers or boxes can look great, but if they're unnecessary then you might as well stick with your bathroom cabinet and free up some space for a plant or other decorative feature instead.

Children's storage furniture will be a little different from regular pieces to accommodate for children's size, style and need for toys and accessories! Toy organisers, children's bookcases, chests and small-sized wardrobes and chests of drawers, in a range of fun, colourful and child-friendly designs are the sorts of children's storage furniture you might want to look for when furnishing your kids room.

Kitchens are usually stacked full of storage furniture when they're installed, but sometimes there are a few additions you can make and extra pieces of kitchen storage furniture to consider that might help you find a place for everything. Kitchen islands can be fantastic additions that serve as tables and extra storage space at the same time, so if you have the room it could be a viable option for you. Dressers and sideboards can be used to display any special crockery or serveware and then store any extra items below in cupboards or drawers, and you can even buy pantry cupboards as separate kitchen storage furniture pieces to give you bags of food storage.

In living rooms, storage furniture such as bookcases, decorative chests and media units will be able to house DVDs, books, photo albums, games, records, CDs, toys and all the useful bits and bobs you want to have to hand in your living space.


What style of storage furniture should I choose?

Once you've settled on the type and size of your storage furniture, you can think about materials and styles. Black and white pieces will be neutral and simple, so will work in rooms where you don't want to draw attention to your storage. Wooden furniture can work well in traditionally styled homes, but, dependent on the type of wood, could also work well in contemporary homes, especially if you go for lots of sleek lines. If you want the vintage look, seek out storage furniture in traditional styles but painted in a distressed or more colourful way. Or, find old pieces and do it yourself!

There are so many options when it comes to storage furniture, so start comparing products and prices right here by looking through the different storage furniture categories on Houzz. Whether you need kitchen storage furniture or some extra children's storage furniture, there's plenty of choice.
Featured Reviews of Storage Furniture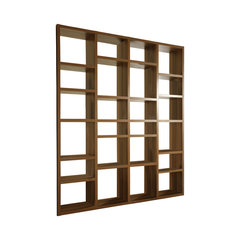 Torero Walnut Bookcase/Room Divider
Storage Furniture
Extremely solid large bookcase: This is a sturdy piece but can be a little problematic during construction due to the space required to fully assemble it. Once in place it is very heavy so not easily moved but very pleasing to the eye.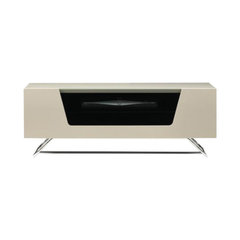 Chromium TV Unit, Ivory, 100 cm
Storage Furniture
Contemporary TV unit: We have just taken delivery of this unit and absolutely love it! Great quality and looks very stylish. It arrived as a flat pack but the instructions were very simple to follow and it only took 20 mins to assemble. Would definitely recommend it.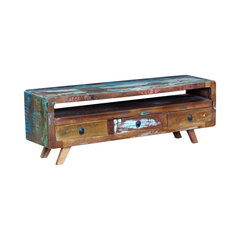 vidaXL Solid Reclaimed Wood TV Cabinet With 3-Drawer
Storage Furniture
Living room love!: We ordered this for our first home, we love it and it and can't wait to move it in. very efficient delivery and easy to assemble as you just have to attach the legs. will post pictures when its all set up!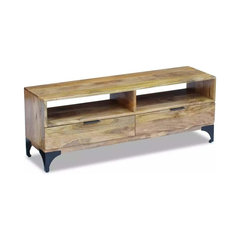 vidaXL TV Stand in Mango Wood, 120x35x45 cm
Storage Furniture
Exactly what we wanted: Looks great - better than the photos - is really practical, very solidly built and the only thing we had to do was screw on the feet, which was easy. It also arrived very quickly. Couldn't be happier.