Wardrobe Organisers
So you've come to the conclusion that it's time to give your wardrobe a clear out and get organised. That's great, and the good news is that we've got clothes and wardrobe organisers at the ready. Read the following tips to find the perfect clothes and wardrobe storage solutions for your home:
What types of clothing organisers are available?
There are loads of ways to keep your closet neat and tidy with various clothes and wardrobe organisers. These include
wardrobe storage boxes
, coat hooks,
shoe racks
, clothes hangers and rails, hat stands and other unique wardrobe storage solutions. They'll make it easier to store clothes, shoes and accessories in smaller spaces and if everything has its own home, should encourage you to put things away neatly at the end of the day.
What style wardrobe organisers and storage should I get?
Clothes storage items such as wardrobe organiser boxes,
hooks
and trays can come in different colours, patterns and themes, so you'll be sure to find something to suit your requirements and decor theme.
How can I organise my wardrobe?
Here are some of our top tips for keeping your wardrobe tidy:
Start by totally emptying your cupboard so that you can see all the items you are working with.


Donate or throw away any clothing, accessories or shoes that you haven't worn in the last 18 months.


Store seasonal clothing to make room in your closet.


Arrange the remaining clothes by size and frequency that they are worn; place small items together and large items together and put the items that you are most likely to wear in the most accessible place.
What other wardrobe storage tips can you give me?
Throw away bulky hangers, and replace them with up with thin, matching hangers.


Put shoes in boxes or on a shoe rack to save space.


If you're lacking wardrobe space, consider investing in a clothes rail and displaying some of your favourite items on it.


Make the most of all available space and hang bags, necklaces and other accessories up on hooks or placed neatly in storage boxes.
A little inspiration
For more clothes storage and wardrobe organisation ideas, take a look at the following ideabooks and articles:
Featured Reviews of Wardrobe Organisers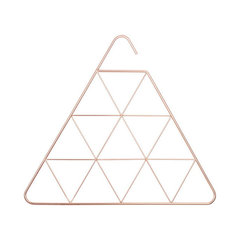 Umbra Pendant Triangle Scarf Holder
Wardrobe Organisers
Very sturdy: This product is strong and attractive. Each horizontal bar is narrower than I expected not having done the math or noticed that measurement in the description. Because of this some scarves must be folded multiple times.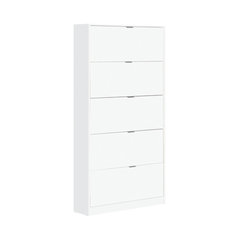 Wardrobe Organisers
Happy: To be honest I was a bit skeptical at the begginig but the closer to the goal the more I like the cabinet. The cabinet was easy to assemble and despite the plywood used, it looks like solid construction. For me personally it has perfect dimensions. I could put aroud 10 or more pair of shoes (size 10,5) depends of type.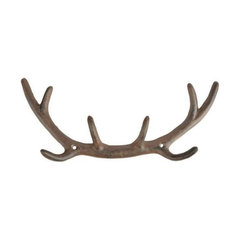 Fallen Fruits Cast Iron Antler Coat Hook With 4-Hook
Wardrobe Organisers
Awesome product: Really high quality, much bigger and more solid than I expected. I was going to use this on the back of my bedroom door but it's definitely hallway-worthy. I'm going to have to buy more.