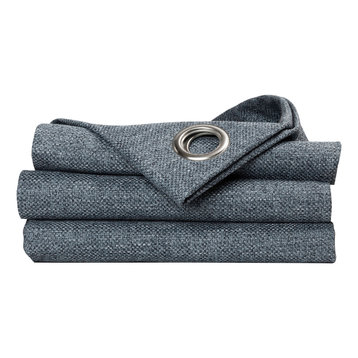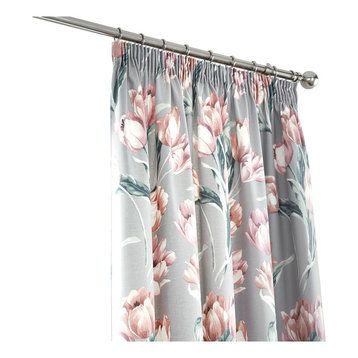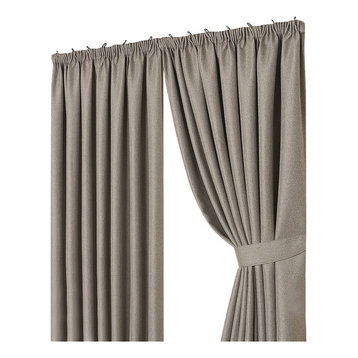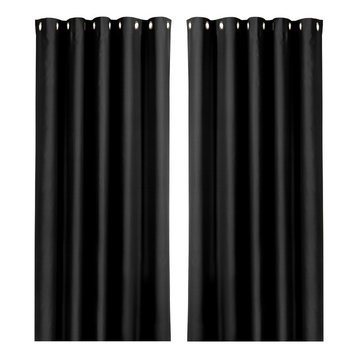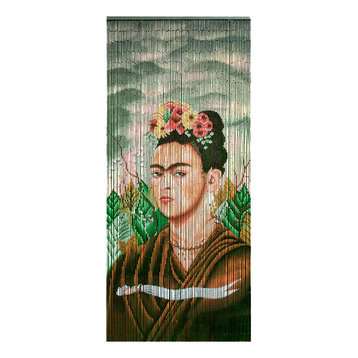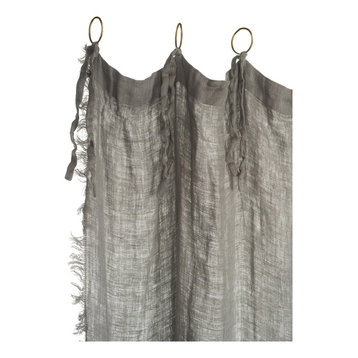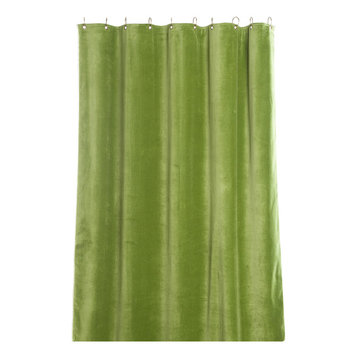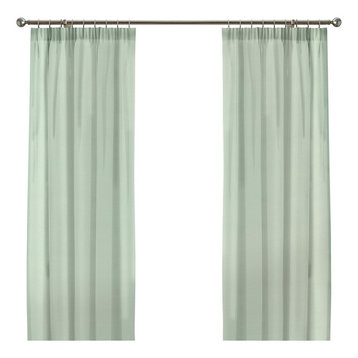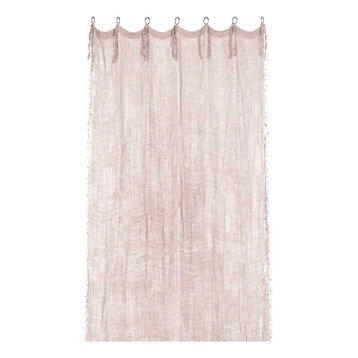 Decorating: 10 Privacy-enhancing Window Treatments
Let the light in while screening out nosy neighbours with these elegant solutions
Whether you have big, beautiful sashes or one tricky window with a bad view or passing foot traffic, bare windows can leave you feeling exposed. Most of us consider friendly neighbours an asset, but who wants to wave at each one through the glass while perched on the sofa with a chocolate biscuit? Luckily, there are plenty of elegant screening solutions to suit all sorts of window types that will provide privacy in your home without compromising on light or style.
Go for sheer Swedish appeal

When your view is uninspiring and you aren't looking to reveal it too often, try a Swedish blind. To maintain both privacy and light, choose a pale fabric that's opaque when two panels are layered together, as this is how blinds like the one pictured are constructed.
Swedish blinds are available in two variations: the simplest are designed to remain in a fixed position to 'dress' your window, rather than being operated on a daily basis (as they need to be rolled up by hand). They offer a straightforward project crafters can try at home. The second variation is more complicated, using a corded system to raise and lower the fabric.
Create your own

Screen your windows with simple and stylish homemade voile panels. To get this look, attach two brackets to hold a wooden rod over the portion of the window you wish to cover – you could also try tension rods if you'd rather not add any fixings (depending on your window type and where you position your blind, as this option requires a recess). Cut a piece of voile and hem the bottom and sides. Fold over the top of the fabric to create a pocket for the rod and stitch in place.
b>Hang onto a classic
Venetian blinds offer a similar look to wooden shutters but on a smaller budget. They also layer well with additional window treatments if you fit them snugly inside the reveal.
When preparing to buy a blind to fit inside the window recess, use a metal tape measure to take measurements at three points: the top, middle and bottom of your window reveal. Always use the narrowest measurement as your 'recess width'.
Look out for one-way blinds

As well as standard sheer roller blinds, seek out magic screen or one-way blinds, which allow you to enjoy the views outside your windows while having privacy inside. Affordable and practical, they are particularly effective if you're looking for a slimline, subtle treatment that doesn't obscure any of the window when rolled up.
Keep in mind that no sheer blind will be effective at night, when the lights inside your house will leave you visible through the fabric. Always combine them with additional window treatments to ensure complete privacy (as well as cosiness).
Lose the lining

For a stylish twist on the traditional, try unlined Roman blinds made of loosely woven linen for a sheer finish. These ensure the room remains light but is screened from curious passers-by during the day. They can be combined with curtains or layered with opaque blinds for additional privacy and insulation after dark.
Roman blinds feature horizontal channels that run along their length to hold a dowel: with sheer Romans, look for those with transparent rods to make this less obvious.
Find out how to use Roman blinds to best effect
Diffuse with soft drapes

For added amour and soft light in your boudoir, try sheer curtains made from voile or muslin. These floaty drapes can be paired with lined curtains or practical blackout roller blinds for after dark. A fixed pelmet like this does double duty, hiding the workings of your window coverings and adding a sleek architectural detail to a room.
Vote for vertical

Vertical blinds are an unobtrusive option for fixed glass panels or windows and doors that open outwards. They are well suited to conservatories, as the panels are highly adjustable and can be angled or drawn completely to one side without impinging on the windows. Vertical blinds are also an ideal window treatment for a home office, as they ensure both privacy and reduced glare on computer screens.
This sunroom partners a vertical blind – on the right – with an exterior veranda for the perfect balance of light and shade.
Be a shutter bug

Slatted wooden shutters with narrow louvres provide plenty of privacy while still allowing light into your room. These half height 'cafe style' shutters are ideal if you intend to leave them closed most of the time.
The best window shutters are made to measure, therefore requiring a significant financial outlay. It's worth considering how long you intend to keep your house and whether you can recoup the investment upon selling.
Get more ideas for incorporating window shutters into your interior
Obscure with window film

Screening film offers a quick and easy solution for windows where curtains or blinds may be impractical or out of your budget. It's available in plain frosted panels or a huge range of cut-out designs, as well as solar control – a good option for very hot conservatories or heavily glassed areas that suffer from glare. Most window film is moisture resistant, making it ideal for bathrooms.
For a neat finish, ensure your windows are perfectly clean prior to application by using a mild soap solution, such as highly diluted baby shampoo, a window squeegee and a lint-free cloth.
Invest in smart glazing

For a 24/7 solution, consider having new glass panels fitted that will do the job of a semi-opaque window dressing. There are numerous options when it comes to privacy glass, from simple frosted panes to those that contain crystals that switch from opaque to clear when an electrical current is passed through them.
Before investing, though, it might be wise to try out screening film first on any windows you're considering reglazing.