Timperley, Greater Manchester

Basement Designers

If you live in an older property you may be lucky enough to already have a basement or cellar as part of your home, but chances are you aren't making the best use of this space yet. It might be filled with clutter, or it may be barely more than a hole in the ground! With the help of qualified Timperley, Greater Manchester basement builders, basement construction contractors and designers your cellar could soon be converted into a showpiece basement conversion that increases both living space and property value. Some people may be put off by basement conversion in Timperley, Greater Manchester costs, but it they might not be as much as you think, plus the benefit of your investment will soon be clear. Think double height kitchen-diner, low-lit lounge, basement bar, surround sound home cinema, office manhole or home gym; the possibilities are endless when you start to look at basement conversion.

More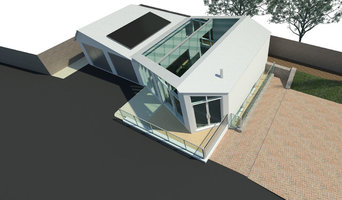 We are experts in basement and cellar conversions. From the initial inspection to repairs, planning and...
Read More
07921 710563

Manchester

m33 7bp

,

Lancashire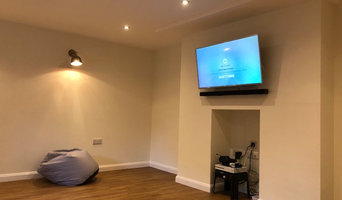 The North's PREMIER Basement Conversion & Waterproofing Specialists Pure Basement Systems are specialists in...
Read More
07540 809098

Knutsford

WA16 8GS

,

Cheshire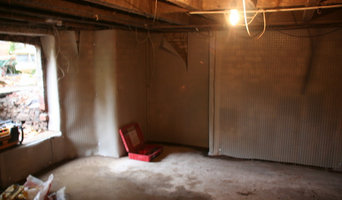 Basement conversion
Read More
0161 620 0545

Manchester

OL2 6DS

,

Lancashire
020 8050 1681

Hyde, SK14 1HF

SK14 1HF

,

Caerphilly
07896 329593

Manchester

m22 4wb
01254 263030

Blackburn

BB24DJ

,

Lancashire
01145 67893

Bodmin

bb1 4tf

,

Berkshire
07968 236808

Manchester

m30 0gt

,

Greater Manchester
conversions /extensions mills into apartments
Read More
07968 692570

MANCHESTER

M74ez

,

Lancashire
A local family business with over 20 years experience in loft & basement conversions and home extensions. We also...
Read More
0161 337 0707

Oldham

OL8 3HX

,

Lancashire
Featured Reviews for Basement Designers in Timperley, Greater Manchester

Pure Basement Systems
Basement Designers in Timperley, Greater Manchester
"Michael project managed and his team oversaw various renovation projects including a three room basement conversion and bathroom / double bedroom dormer roof extension plus two new bathrooms on my Victorian house over a period of 18 months . I felt that I was in expert and reliable hands throughout and all projects ran well."
- Brigitte Wills