Ripley, Derbyshire

Cabinet Makers

Unless you are after a completely exposed look, cabinets and cupboards will be staple pieces of furniture in your home. While most people turn to furniture shops or showrooms, if you want a more unique look for your cabinetry in your kitchen, bathroom or elsewhere in the house, then hiring cabinet makers in Ripley, Derbyshire through Houzz could be your answer.

More
A one stop shop for your furniture requirements, from Bedrooms, Kitchen and Bathrooms to one off items. We also...
Read More
01773 714666

Nottingham

NG16 4BE

,

Nottinghamshire
'We bring together an appreciation of artistry with craftsmanship to produce the highest quality furniture' ...
Read More
0115 697 1503

Nottingham

NG2 3GG

,

Nottinghamshire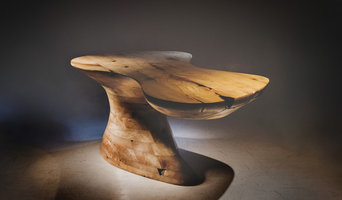 John George are renowned for producing exclusive bespoke fitted & freestanding furniture and interiors to meet...
Read More
01433 449417

Sheffield

s31 1eg

,

South Yorkshire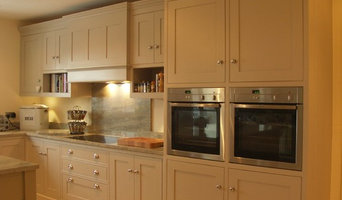 With over 20 years experience at an award winning level, we take genuine pride in every piece that is handmade in...
Read More
01773 550387

Belper

DE56 2LH

,

Derbyshire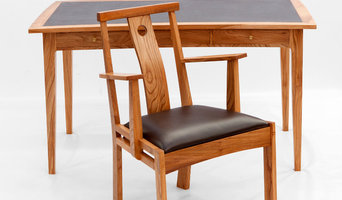 I make furniture to commission and for exhibition using timbers from sustainable sources. My designs are Simple...
Read More
07722 173346

Sheffield

S1 2BS

,

South Yorkshire
0115 979 1119

Nottingham

NG7 3FF

,

Nottinghamshire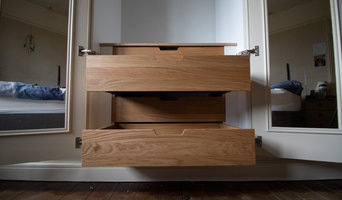 Bespoke Wardrobes and fitted furniture.
Read More
07515 789035

Burton upon Trent

De13 0da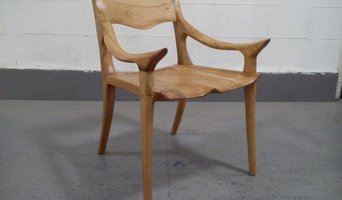 bespoke cabinetmakers, handmade one offf furniture, and handmade solid wood sleigh beds
Read More
0115 952 2189

Nottingham

NG59QG

,

Nottinghamshire
We offer a truly bespoke service, our range of Fitted Bedroom, home office and Kitchens are virtually limitless...
Read More
07986 975622

Cannock

WS12 1NR

,

Staffordshire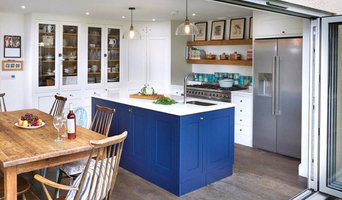 As its name might suggest, Curve Craft is renowned throughout the KBB manufactuing industry as the leading...
Read More
01773 308889

Ripley

DE5 3NW

,

Derbyshire
Bespoke cabinetry, tailor made woodwork, kitchens, bedrooms, bathrooms, studies, panelling
Read More
01773 543023

Alfreton

DE55 7LP

,

Derbyshire
Specialised in making bespoke luxury furniture to the highest quality and craftsmanship. All our projects...
Read More
07843 943723

Nottingham

Ng12 5jh

,

Nottinghamshire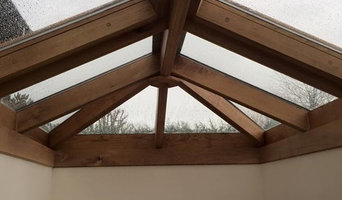 We are a well established family run joinery business based in the Heart of the Midlands. We pride ourselves on...
Read More
01283 547821

Burton on Trent

DE14 1QG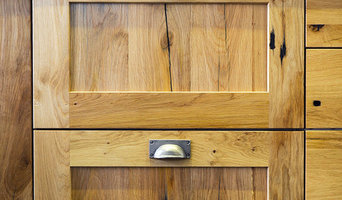 Finbarr Lucas is an independent designer and craftsman, creating beautiful, bespoke furniture for a diverse...
Read More
07796 626219

Sheffield

S2 1UL

,

South Yorkshire
07870 275970

Sheffield

S2 4SP

,

South Yorkshire
Featured Reviews for Cabinet Makers in Ripley, Derbyshire

BHF Interiors Ltd
Cabinet Makers in Ripley, Derbyshire
"BHF designed and made a couple of display cabinets for our sitting room to our specifications they are well made and reasonably priced compared to mass produced high street furniture. I have met Russ and Dave the owners and they are very professional in there dealings. Would highly recommend BHF"
- Gary Simmons

West Bridgford Joinery
Cabinet Makers in Ripley, Derbyshire
"We employed WBJ after hearing good reports of their previous work and weren't disappointed. WBJ designed and installed a living room wall unit and understairs unit in our mid century house and the project was executed with the upmost care and attention. We're delighted with the results and wouldn't hesitate in recommending WBJ to friends."
- Alex Walker Architecture Ltd

John George Fine Cabinetry
Cabinet Makers in Ripley, Derbyshire
"John made us the most beautiful oak bi-fold doors, he created a stunning yet essential barrier against our cold conservatory in the winter time. The doors were excellent functionally,crafted and fitted to perform year after year despite two little boys putting them to the test!! John and his colleague's are professional to the core and have a way of designing and making exactly that which is desired. First rate!"
- Andrea Holwell

Taylor Furniture Ltd
Cabinet Makers in Ripley, Derbyshire
"We have worked with Caroline and her team on many projects, each time Taylors have been a pleasure to work with. The attention to detail, quality of craftsmanship that goes into each bespoke and handmade piece of furniture is extraordinary. If you want a bespoke beautiful kitchen, give Taylor Furniture a call!"
- Impala Stone Ltd

John Thatcher Furniture
Cabinet Makers in Ripley, Derbyshire
"John designed and built a bespoke bookcase and meeting table for my office in the University of Cambridge. He was really easy to work with on the design process, which went through several iterations. He incorporated all of my specifications. He came up with some very original ideas for implementing my requests and developed a number additional features of his own: for example, a library ladder, which I had not considered, but which I am now finding really useful. John delivered and fitted the furniture himself. I had supplied a dimension that was 5 mm out, but John was happy to go back to his workshop in Sheffield and make a second cornice that made the bookcase fit perfectly. I am absolutely delighted with the outcome."
- 47rosiemchugh

Bennett's of Nottingham Ltd.
Cabinet Makers in Ripley, Derbyshire
"I had a complete renovation of my ensuite bathroom, and a refit of my dressing room. My husband and I had quite strong opinions about what we wanted to achieve, and the look we wanted. Carolyn took a great deal of time finding the right design, the best fittings and colours. She made suggestions which were either accepted or rejected. Several times, whilst I liked the design drawings, and told her so, my husband didn't like them, resulting in Carolyn having to start from scratch. She persevered with a smile on her face, until she came up with a plan that we both loved. The work was undertaken to the highest standards, by all the relevant trade, and the finished result is everything we could have hoped for, and more. I have an exceedingly critical eye, I can pick up a fault, error, problem, the minute I enter a room. The results were truly faultless. I have no hesitation in recommending Bennetts, and the design services offered by Carolyn. I wouldn't bother getting quotes from anyone else when I do any other big projects at home, as I will always use Bennetts in the future."
- trentmum