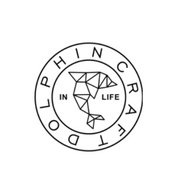 DOLPHIN CRAFT - We design We Craft
High End Bespoke Storage Solutions
3 Houzz Badges
Contact Info:
DOLPHIN CRAFT crafting a home for the way you live
130 old street
London, Greater London ECIV 9BD
United Kingdom
Typical Job Costs:
£7,000 - £100,000
Design + Survey + drawing + Material + bespoke hand making + delivery +installation + 12 years warranty
https://www.houzz.co.uk/pro/webuser-135819582 copied to clipboard
Creating bespoke fitted furniture | London
page_type: prop_plus_profile
We are experts in creating bespoke fitted furniture(sash windows, staircases, bespoke doors, bespoke kitchen, home office , dressing room , fitted wardrobe, bar , bespoke bathroom vanity ... We believe that every home is special and want to help make yours unique – by transforming mundane spaces into something that really stands out and standard stairs into the defining feature of your home. Our motto is simple: "if it's possible to imagine it, then we can create it". We combine the most up-to-date tools and techniques with traditional skill and craftmanship to complete innovative projects that will really transform your home and leave you totally satisfied. We only use the finest quality materials, ensuring that the unique pieces that we create will stand the test of time. We don't believe in half-baked solutions and want to develop long-term relationships with all our customers, so we go the extra mile to ensure that you are totally satisfied with your bespoke fitted furniture or staircase renovation.
Services Provided
Arbour Design and Construction, Bespoke Bathroom Vanities, Bespoke Bookcases, Bespoke Cabinet Doors, Bespoke Cabinets, Bespoke Exterior Doors, Bespoke Fitted Furniture, Bespoke Framing, Bespoke Furniture, Bespoke Home Bars, Bespoke Interior Doors, Bespoke Kitchen Cabinets, Bespoke Kitchen Pantries, Bespoke Media Units, Bespoke Shelving, Bespoke Treehouses, Bifold Door Installation, Cabinet Refinishing, Carpentry, Decking Design, Garage Storage, Interior Woodwork, Joinery, Loft Conversion, Porch Design & Construction, Sauna Installation, Staircase Installation, Wall Panelling, Window Installation, Wine Cellar Installation, Wood Finishes & Treatment, Workshop Design & Construction, 3D Rendering, Bespoke Walk-in Wardrobes, Conservatory Design & Installation, Dining Room Design, Drafting, Entrance Design, Home Cinema Design, House Plans, Interior Design, Interior Photography, Kids' Room Design, Living Room Design, Nursery Design, Pantry Design, Shower Room Design, Space Planning, Staircase Design, Utility Room Design
Areas Served
London, Surrey
Awards
Accoya® joinery manufacturer National Warranties
Featured Review
David and his team responded promptly every time I contacted them, delivered the project in time and exactly as specified. I highly recommend them
Read Full Review
Write a Review
59 Reviews for DOLPHIN CRAFT - We design We Craft
It was a pleasure to work with David and his team. I hired their services to make three Corian worktops. David and his team responded promptly every time I contacted them, delivered the project in time and exactly as specified. I highly recommend them and I look forward to working with them again!!
Great people to work with and patient with us until the end and beyond. I would recommend their work to anyone.
Excellent communication from start to finish. And very happy with the finish. Many thanks for your help, will do business again.
David and Team were great throughout the project. Despite our indecision and faffing, they were patient and always happy to discuss changes and options and give us time to think. Our fitted shelving/storage unit is fabulous and unique. It looks amazing and feels really good quality.
David and Team were amazing, from the moment we met them we knew we wanted them to do the project for us. They worked with us to develop our ideas and shape the designs around our taste and current furniture. The final products were better than we imagined and make each of the rooms. We would highly recommend David and Team.
I'm really happy the service and the friendly approach. My preferences and style were taken into account for all the recommendations and the suppliers they used had really unique furniture, I would've never been able to find them myself and it so made a huge difference when designing the room. David was the best and was also able to come back with many suggestions in a very short period of time. I would totally recommend David and his team. Thank you!
We had a great experience with David and his team - we had some initial calls and emails with the team and sent over our Pinterest board. The team (David was our main contact) came up with several suggestions and recommendations and we narrowed down the options we liked. We then received a plan for our room along with options for each item (which was great!). The team was also available for follow up questions as we needed. All in all, great service and well worth the price!
I really enjoyed working with David and his team on our living room design and absolutely love the end result! David spent a lot of time ensuring he understood our vision and taste and came up with some wonderful suggestions for different furniture options and finishing touches. His advice was also invaluable in terms of incorporating existing furniture into our new room design. The personalised shopping service is great and so convenient, thanks to David for all his help! All in all I can't recommend this service enough – you get a personalised interior design service for a fraction of the traditional cost.
The design output is so great! I love it and it is very organized. All interior designing is so great and I want to have more. I want you to design again for my new house.
David has been an absolute dream to work with! Every little detail of my Son's room has been covered and we are super happy with the outcome of the design. He has been quick, efficient and has really listened to what we want. The entire process has been fun, engaging and effortless. From a personal call to get to know us to late night emails, David has been perfect! I couldn't recommend David and his team enough, nothing is too much for them to do and they have thought of absolutely everything! Thank you so much, David! We will be back soon!
So 4 designs down now and I really couldn't be happier with the work, commitment and service provided time and again. This project was a bit of a makeover of my bedroom and the brief was hit spot on, David is amazing and just so helpful and makes for an easy room transformation. There will be more rooms to come, I promise! Highly recommend if you are in need of some help transforming a space in your home
David was absolutely superb...extremely attentive, responsive, and friendly, and very patient when I changed design direction or couldn't respond for a while. He picked great items that I definitely wouldn't have been able to select myself and seemed to understand what I was trying to describe better than I did. I'm really pleased and I'd definitely recommend him.
Great concept wonderfully managed. Our designer David was amazing and he was really able to help us find the middle ground between two pretty different styles. He was able to suggest room layouts and ideas that we would never have thought of and I am just waiting for all the beautiful choices to be delivered.
Recently used David and his team to help with living room. We are delighted with the services and the products chosen. David really understood what we wanted and was extremely helpful with questions we had and in achieving what we wanted.
I absolutely loved working with David and his team. The whole process was so simple and having everything online made it so easy. I have a crash pad in London that I rent out as an Airbnb and so I needed a design that was practical, feels like home, and great for entertaining. The team did a great job and knew exactly what I needed. I'm very time poor and the Chat function meant that I could pick up with the designer whenever it was convenient. Having everything collated in one place was great, and the Personal Shopping team arranged all my orders for me so all I needed to do was wait for everything to arrive! I'm looking forward to showing off the results, and will definitely use David again.
Recently used David and his team to help with living room. We are delighted with the services and the products chosen. David really understood what we wanted and was extremely helpful with questions we had and in achieving what we wanted.
David and his team is a professional group of passionate designers who communicate their vision clearly and fully support their clients. We are proud to work with them in supplying made to measure curtains and blinds to finish their designs in line with each client's personality and needs.
Having worked with David and his team, we can't get enough of their wonderful service! They're transforming how the interior design industry works, making great home style easy to find, and affordable! The work they produced for one of our designs have been the talk of the town with our customers. Everyone who sees the case study wants to know where we got the chairs, the rug, the table, and we tell them - it's all done by David and his team! If you're a homeowner looking for great furnishings, look no further.
David designed me a gorgeous bedroom for my little girl. The service was very fast but also personal to us. David took time to get an idea of how we wanted our room to look and came up with a lovely design. The shopping list with alternative products is great idea to save time.
We are very excited to be working David and his team! Our customers have been delighted with David and his team's accessible interior design service. They offer clients a completely bespoke product but without the bespoke price tag and an opportunity to create a beautiful yet affordable interior via a simple and transparent pricing structure.
We are delighted to be working with David and his team. They offer such a unique design concept bringing affordable interior design designed by their highly equipped and professional team of experienced in-house designers, using the highest quality materials and suppliers for their projects. They are a joy to work with.
David and his team simply did a brilliant job for us. We wanted our house completely re-designed and never had the time of creativity to do this ourselves. We spoke to approximately 7 interior designers before we picked David. He understood what each of us wanted, our tastes, budget, likes/dislikes, etc and across circa 3500 sq ft of living space she designed our dream home. Throughout the process she was very responsive, flexible and welcomed feedback, we could not recommend David highly enough, he is a brilliant interior designer.
Being unsure with wanted with our master bedroom we have decided to finally give mybespokeroom a try as it has amazing reviews! We were assigned to David who was just fantastic. He understood right away what styles we were trying to achieve and helped us narrow down the colour scheme as well as maximising the use of the space we had. I loved all the recommendations that he gave. For the price, it is totally worth it! On top of that, the styling tips were very details, the shopping service is just so hassle free.The communication from the whole team was great! We will be using them again for the other rooms definitely!
I have had the pleasure of utilising the services of this company on two occasions and I cannot rate them highly enough. On both occasions I have had the best David, who has been the consummate professional as well as being super friendly and put me at ease from the beginning. David gave me designs which I could only dream of and has made the whole process so enjoyable. I have to say that David has saved me a lot of costly mistakes and so on the whole it is extremely good value for money and I very much look forward to contacting them again in the near future :))
I would highly recommend this service, I'm sure like many people i was of the impression that interior design services were exclusively for the wealthy but my bespoke room was not only affordable but also wonderful. Highly recommend!!!!
Working with David and his team has been a pleasure since the very first day. David follows a clear step-by-step process, so as a freelancer you always know where you are up to, what to expect, and what you need to do. He communicates clearly and is always accessible. He knows plenty of marketing tricks and techniques. Even when we reach our final goal with marketing, He is still working behind the scenes for you, monitoring new trends and ideas to ensure her business brings the best results. David is a businessman and a designer rolled into one, so everything we execute together is always progressive, structured and on-brand.
David and his team work extremely well as a pair and they have a clear line of communication as one takes the lead in responding to queries very promptly. I really liked that they were able to embrace and enhance my existing design of a fitted wardrobe (on slanting roof) and further suggest exciting finish options. They worked very cleanly on their installation and paid great attention to detail at every level. I would use them again for further projects!
I hired their services to make three Corian worktops. David and his team responded promptly every time I contacted them, delivered the project in time and exactly as specified. I highly recommend them and I look forward to working with them again!!
David and his team realized the architect's design perfectly. We are left with a beautiful solid wood window seat, a stepped 'feature' wall made from plywood cladding and plywood boxing out. All finished so beautifully. Always a pleasure to have on site! Many thanks!
David and Team were amazing, from the moment we met them we knew we wanted them to do the project for us. They worked with us to develop our ideas and shape the designs around our taste and current furniture. The final products were better than we imagined and make each of the rooms. We would highly recommend David and Team.
We engaged David and his team to produce all the bespoke joinery (except the kitchen) as part of a large scale house renovation and extension project. David and the team assisted us through ever stage of the process; we had a clear vision of what we wanted in some areas, which was successful brought out in the design process, whilst in other areas he had excellent ideas and suggestions of how we might do things differently. The quality of the final product was excellent and David and the team dealt very effectively with the issues which arose along the way. I would strongly recommend them.
12 February, 2020
Last modified:

12 February, 2020
Absolutely delighted with my bedroom wardrobes. The whole team was professional from start to finish. I was kept up to date throughout the whole process. On time, worked around my schedule, no mess and a great team to work with. The wardrobes are beautifully built and fitted and the paintwork faultless, way beyond what I was expecting Very happy customer, I wouldn't think of going anywhere else.
The quality of service and workmanship has been of the highest standard throughout the project. We had valuable input from the outset of the design, through installation and until final completion. We could not be happier with the wardrobes.
We have used David for several bespoke pieces of furniture and he has proven to be professional, reliable and has consistently delivered beautifully made furniture. He is also passionate about his trade and a pleasure to work with.
I asked David to build a bespoke elm base for a chess set. Throughout the whole process David was very communicative and helpful, assisting me in the design of the base, as well as taking on all my requirements. Although the project did not come to fruition on my end, I really appreciated David's professionalism and patience. I would highly recommend working with David.
David was a delight to talk to from the beginning. He is a rare combination of professionalism and creativity. Very engaged in the process of design and always happy to share his ideas. He has a good eye for detail and keenness to achieve the highest quality. Would highly recommend him!
David did a beautiful job on our cupboard and wardrobe interiors throughout our apartment, adding shelving, making drawers and a bespoke filing cabinet. The storage is so much more useful, high quality and beautiful. I was very particular and David was accommodating, but also made good recommendations based on his experience. I would highly recommend him and his work.
I have had works completed by several cabinet makers in the past, and this experience is the best to date. He has completed several jobs for me, from "building in" existing wardrobes, to completely bespoke cabinets, and even some glass fitting! Each time the job has been quick, clean and matching, if not better than, expectation. I would not hesitate to use David again, in fact I already have my next piece of work in mind!
I hired David and his team to built 3 wardrobes, kitchen cabinets and table. The work was completed at high standard. I found David very friendly, helpful and professional. I recommend him with 100% confidence.
David worked with me to design and fit bespoke alcove cabinets. Overall I'm very happy with the finished product, and would recommend David's craftsmanship and professional approach.
David built and installed two units (shoe cabinet and a display cabinet) for me in July. David come across, friendly and very conscientious. The quality of the work and service was excellent and he also took personal responsibility to address all my concerns which were small. I would not hesitate to recommend this service. An excellent job really well done!!
David was asked to build an ottoman in a shape of a hexagon to specific measurements. He executed the task as instructed and swiftly resulting in a fine ottoman. Would certainly use him again for future projects.
I have just taken possession of the most magnificent chest of drawers. As ridiculous as it might sound they are just perfect, the finish inside is pale oak, the exterior is exactly the high gloss pale grey that I wanted. It was certainly worth the wait and I have already placed another order for some additional items. The price reflects the professional workmanship which has never been cheap in any profession, but it has been worth it.
Really very high quality product; great suggestions as to how to make the most of the available space & worked with me to come up with a solution within my budget.
Provided a perfect home office for me giving me maximum storage space for a small room. Very professional and responsive plus a nice person to deal with. Quotations were clear and project time line and process clearly explained and adhered to. Very pleased with the finish and design and quality of work.
From start to finish he listened carefully to what we wanted, and needed, and helped us find the best solution for the space and our budget. He was an absolute pleasure to work with, communicated clearly, left the space tidy at the end of each day that he was here to install the final product and has created a beautiful, stylish, modern and effective home office for us that has helped us organise our work and that we absolutely love using. Thanks for a great job
High quality of work. Good customer services. Excellent carpentry and fitting service. It took quite a long time to be built but was worth it for the quality.
Excellent service by the Support Team. Excellent response to my request. Handled in a professional, courteous and speedy manner. Thanks.
Good service, my order always gets delivered promptly and never any issues. Great value for money. Thanks for your good and fast services.
Good service, my order always gets delivered promptly and never any issues. Great value for money. Fantastic products, would recommend.
Everything has been great. Extremely fast, helpful and friendly service. Great system and format to use. Totally recommend the company.
Fantastic implementation help. Always on-hand and very responsive. Easy to work with and set up on our two website platforms, very little trouble and it works perfectly.
We want to thank you for a job so well done. The kitchen is all that we hoped it would be and more. We are very pleased with the cabinets and the hardwood floor. It is all wonderful. Thank you as well for the precise timing and helpful attitudes of everyone. We were not surprised. That is why we came back for our FOURTH remodel
Thank you for your work in making our home a place that our family truly loves, cherish and is continually "wow'd" by. Our dream home. You listened to us, had patience with us, listened to us again and orchestrated a magnificent design that was a creation of our dreams. Thank you for your amazing talent, patience, perseverance, creativity and ability to manage challenges and changes all along the way. You did with grace and professionalism that is seldom exhibited in these fast- paced busy lives we all have. Please proud of the work you have accomplished and the way you have made our family feel in our home and what you have given to us for now and into the future. We are eternally thankful!
DOLPHIN CRAFT is meticulous, in constant contact during the project, informed us on specifics as the project was underway, kept close to the project time-line, has reliable and highly qualified workers who explain their job, and enjoy conversing with the homeowner. At no time did we feel dissatisfied or in-the-dark. The entire project from initial discussion of the project to the very end was smooth. I give them a 5+ rating!!
From start to finish the experience was a pleasant one. From design to installation, everyone was really helpful and couldnt have been more professional. We have an amazing kitchen which screams quality. it has truly transformed our cottage and the space we gather as a family to cook and just be together. Wren showed us what was possible and im glad we took their advice..i cant recommend them enough
Dolphincraft's team did a fantastic job. They worked very hard and the end result was a very bespoke set of three pieces of carpentry. They were always on time and finished the job early. Designing team also good at making suggestions about a number of things which improved the layout and functionality.
16 January, 2020
Last modified:

16 January, 2020

Real professionalist ,they know what they are doing.I booked a free visit. They came on the next day,gave me advice and qoute for a cabinet in my kitchen.They finished the project for 4 days and I surprised my wife with a new kitchen.Highly recommended

Dolphincraft has done a really good job! Helped us develop from our idea to the final design. Dealt well with our not straight walls to fit the units into the kitchen space. Very committed to the project, which is reflected in the final beautiful and sturdy result. We will definitely call Dolphincraft again for the next project!
Find Carpenters and Joiners to Help Get the Job Done
Tired of reading all the DIY tutorials? We are here to help. With over a million home professionals on Houzz, you'll easily find the trusted Carpenter or Joiner for your next project in London.
Read Reviews from London Homeowners Like You
Read Reviews from London Homeowners Like You. Read through the reviews of other homeowners before hiring a Carpenter or Joiner to help with your project in London. If you have questions, simply respond to other homeowners' reviews or head to our discussion forum for a second opinion.
Easily Contact Trusted Carpenters and Joiners
If you're browsing Houzz and have a professional in mind, then you'll quickly find that requesting a quote is easier than ever. From one simple dashboard, you can manage all the Carpenter or Joiner quotes you receive.
Carpenters & Joiners near London