Phoenix

Flooring and Carpet Fitters

The floor may not always be the first thing people notice when they enter a room, but with the right carpet or wooden floor choice it could be. Laying a new carpet or installing a new wooden floor is no simple task but with help from the right Phoenix carpet fitters or flooring professionals it needn't cause any difficulties. From stunning reclaimed wood flooring to more practical and cost-effective solutions such as carpet tiles and laminate flooring, it pays to have an expert on hand to help you select the right flooring for your needs that strikes the right balance between look and life expectancy. So, before you purchase your new flooring, look for the best flooring professional or carpet fitters in Phoenix for your job on Houzz.

More
Builder's Flooring and Design is a great place to start your next home design project, whether you are remodeling...
Read More
+1 480-726-2570

Chandler

,

AZ

,

85225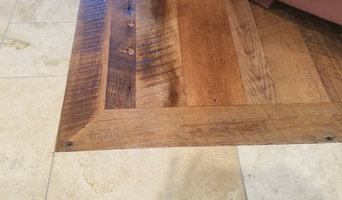 Phoenix Area's Best Resource for Hardwood Flooring and Hardwood Flooring Services Since 1972 Mission Hardwood...
Read More
+1 480-994-0123

Scottsdale

,

AZ

,

85260
Best of Houzz 2018' We are a retired U.S. Military, family owned and operated business specializing in...
Read More
+1 602-737-3536

Phoenix

,

AZ

,

85041
We are excited and eager at Flooring America of Chandler to get to know you and help you with all of your floor...
Read More
+1 480-447-1801

Chandler

,

AZ

,

85226
Select Wood Floors has been in business since 1989. We are family owned and operated. We've maintained the...
Read More
+1 602-722-0587

Scottsdale

,

AZ

,

85260
No matter what your hardwood flooring needs, Arizona Hardwood Floor Supply, Inc. is the smart choice. We have...
Read More
+1 480-447-4234

Scottsdale

,

AZ

,

85260
Guida Woodworks Inc. was founded in 1981 by Joseph Guida in Southern California as a supplier of custom...
Read More
+1 928-325-2911

Flagstaff

,

AZ

,

86001
Originate was established in October of 2003 to provide a location within the City of Tucson to serve as a local...
Read More
+1 520-792-4207

Tucson

,

AZ

,

85705
*Authorized Shaw Flooring Dealer* Complete Flooring is a flooring design and installation company specializing...
Read More
+1 520-276-2422

Tucson

,

AZ

,

85741
At Olympic Hardwood Flooring we have recognized that every one of our valued clients are as unique as their...
Read More
+1 480-205-9022

Phoenix

,

AZ

,

85281
*Authorized Dealer of Shaw Floors* Choosing the perfect flooring can be a difficult decision, so we are here...
Read More
+1 480-418-5871

Sun City

,

AZ

,

85373-9758
Excalibur Hardwood Floors is a local family owned company specialized in high end installations with the highest...
Read More
+1 480-650-5045

Mesa

,

AZ

,

85210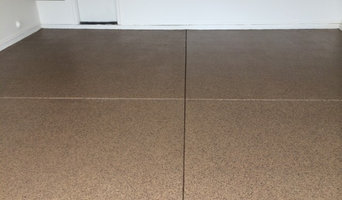 If you are unfamiliar with the many different decorative options that exist for concrete, consider what a...
Read More
+1 602-931-7656

Gilbert

,

AZ

,

85296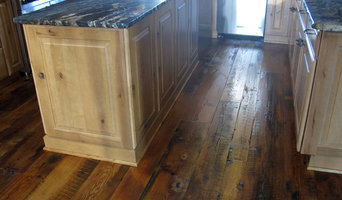 Majestic Flooring LLC offers Custom Wood Flooring, Engineered, Laminate, Luxury Vinyl, WPC, Tile, Carpet, Quartz,...
Read More
+1 928-215-6164

Camp Verde

,

AZ

,

86322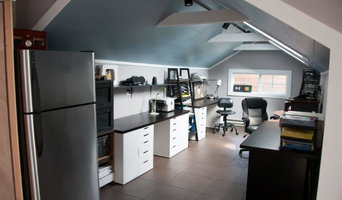 Rubber Flooring Inc is America's largest specialty flooring company. Whether you're looking to install home gym...
Read More
+1 800-309-3469

Mesa

,

AZ

,

85210
Featured Reviews for Flooring or Carpet Fitters in Phoenix

Builders Flooring & Design
Flooring or Carpet Fitters in Phoenix
"After reviewing many options, we decided to work with Builder's Flooring and Design for our home remodel. My husband and I picked out our laminate wood flooring at their Chandler showroom. The owner of Builder's Flooring, Nik, was very pleasant and patient with us as we weighed our options and compared their flooring products. We found a great selection of products and showroom was clean and inviting. We decided to go with a Napa Valley product. The flooring looks beautiful in our home and we were very pleased with our overall experience! We have recently been working with Nik and Nate, the cabinet designer, as we plan to update our kitchen next!"
- ohboyy88

Mission Hardwood Floor Company
Flooring or Carpet Fitters in Phoenix
"Mission Hardwoods are a professional hardwood floor installation and finishing company. They are experienced and have the expertise and tools to install a high quality solid or engineered wood floor. True craftsmanship is required for a quality wood floor installation / finishing and Mission Hardwood has what it takes. I would highly recommend this company for your wood floor installation / finishing needs."
- WoodCo

MicMar
Flooring or Carpet Fitters in Phoenix
"MicMar were referred to us by JR McCade for a floor installation, however they ended up demolishing the whole interior of our house for our remodel. We could not have been more thrilled with all of their professionalism, communication and timeliness with both jobs. Highly recommend."
- Tamy Ottomeyer

Flooring America of Chandler
Flooring or Carpet Fitters in Phoenix
"The staff at FAC were amazing to work with for the tiling of our master bathroom remodeling project! They were professional and personable and really took pride in work. Our shower tiling is a work of art! We definitely plan to use FAC for our next tiling project!"
- aksurf1

Select Wood Floors
Flooring or Carpet Fitters in Phoenix
"On time, thorough and reasonable. I supplied the wood and Select Wood Floors provided the installation. Great value for the investment."
- Jim Voas

Arizona Hardwood Floor Supply Inc.
Flooring or Carpet Fitters in Phoenix
"We walked into the showroom looking for high end flooring for our clients and Chris walked up right away ready to help. He was very knowledgable of all the products and offered samples. We ended up buying through Arizona Hardwood and Chris was helpful from the start to final delivery of the product. We highly recommend Arizona Hardwood Floor Supply and we will surely use them again in the future!"
- OUT OF BUSINESS

Guida Woodworks
Flooring or Carpet Fitters in Phoenix
"Guida Woodwork products are as good as you can get. They are made with quality wood and finished so that very little preparation is needed to install and finish coat in place. The Guida team will treat you fairly and help in anyway they can to make sure you have a successful project. They know their business and have a high standard of workmanship."
- John Giovale

Originate Natural Building Materials
Flooring or Carpet Fitters in Phoenix
"Originate is a great local source for sustainable and green building materials. They recently relocated to a new showroom at 948 N. Main Street here in Tucson, AZ. The new showroom, designed by Originate's owner, Natasha Winnik, is in itself a wonderful example of the use of recycled, green and sustainable building materials. The spacious showroom is easy to navigate and allows you to peruse all the different materials that are available. Natasha is extremely knowledgeable in regard to all the materials she sells. She is very helpful to both professionals and customers. I highly recommend Originate as a source for natural building materials."
- Patricia B. Warren, AIA Warren Architecture, LLC

Complete Flooring
Flooring or Carpet Fitters in Phoenix
"We are very pleased with the level of professionalism and service from Complete Flooring. They are totally focused on the customer, and deliver as promised, very positive, timely, and know their products well, price competitive. Honest, reliable, and credible in everything they do - we would not hesitate to refer them to others."
- ncampbell799

Olympic Hardwood Flooring, LLC
Flooring or Carpet Fitters in Phoenix
"We haven't yet purchased our wood flooring from Olympic Hardwood Flooring, but we certainly will (I'll update my review at that time). I didn't want to wait until our flooring project starts to submit my comments on the excellent service provided by Rafal at Olympic Hardwood Flooring, because if you live in the Phoenix area and are thinking about hardwood, you need to know about Olympic. We are planning to install engineered hardwood floors in the main living areas of our home, a very large project with several other moving parts that need to fall into place. As any consumer should do for such a large project, we have done our research and here is what I realized: 1) For wood, I want someone who specializes in wood; not a company that deals mostly with tile and carpet and, on occasion, wood. I want someone with knowledge of the product and how it will hold up to our lifestyle. There are some other wood-only vendors in the area, but past experience (with one of the obvious choices in particular) caused me to not even consider them for this project. 2) I want someone who is not going to pressure me. From the start, the customer service delivered by Rafal has been outstanding. He has never pressured us into a product or line, has addressed all of our questions and concerns (and there have been a lot of questions) and has never tried to up-sell us. 3) For large projects that can impact our entire home and lifestyle, price is not the deciding factor; however, after getting other estimates, we found that Olympic Hardwood has the best prices....The icing on the cake. We are anxious to get started on our project and I'll post an updated review and photos once it's complete."
- Karen Dada