Batley, West Yorkshire

Home Builders

You've collected your ideas and photos, contacted an architect and had plans drawn up, so now it's time for the hard bit – the building work. But once you find the right Batley, West Yorkshire builders, it won't seem so daunting. Builders in Batley, West Yorkshire will be able to source the right materials, employ specialist workers for each job and complete the build to a high spec. All Batley, West Yorkshire builders should be able to carry out a large range of construction work but it's always important to thoroughly research building firms before employing them so you can be sure they can handle your specific project and that you can find builders in Batley, West Yorkshire you can really trust.

More
We provide professional, bespoke domestic and commercial building services. From beautiful traditional stone...
Read More
07966 048440

Sheffield

S6 6EL

,

South Yorkshire
Hello and welcome to our Houzz site We are a small family run consultancy specialising in the creation of...
Read More
0800 433 2858

Hebden Bridge

HX7 7HZ

,

West Yorkshire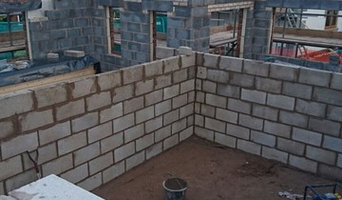 I would like to take this opportunity to introduce our company AW Building Solutions that is now in its 3rd...
Read More
0161 948 5594

Hyde

SK14 5QJ

,

Greater Manchester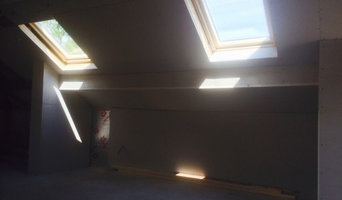 We area building and construction company based in Manchester. We have been established for over 14 years and...
Read More
0161 223 2629

Manchester

M9 4HZ

,

Greater Manchester
We have a wealth of experience in building and construction management meaning we can tackle specific works or...
Read More
01484 945245

Holmfirth

HD9 7HS

,

West Yorkshire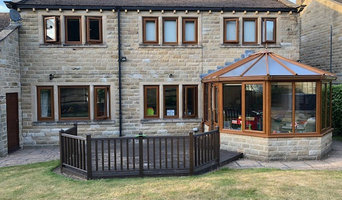 J P McDonagh Construction Ltd offers a range of services including project management, design and build along...
Read More
07500 668376

Huddersfield

hd9 6rt

,

West Yorkshire
Home Renovation Specialist, kitchens, wet rooms, extensions, builders
Read More
07814 553366

Sheffield

,

Derbyshire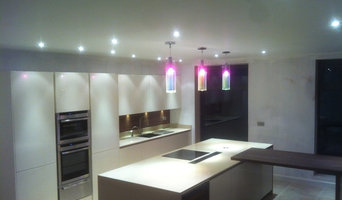 A unique, bespoke building company that will take your project and turn it into the idyllic home you and your...
Read More
07834 702547

Rochdale

OL11 5XR
Based in Stockport we offer a complete range of construction and building services including extensions,...
Read More
07973 614214

Romiley

SK63DH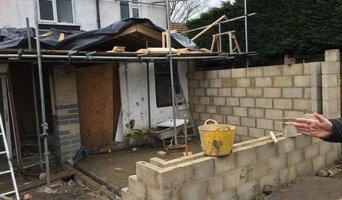 Ecobuild West Yorkshire Ltd specialise in every aspect of both modern construction and sympathetic period...
Read More
797730452

Bradford

BD13 3PZ

,

West Yorkshire
Blenheim Park Developments specialise in bespoke homes situated in the finest residential areas, our desire to...
Read More
0114 208 6633

Sheffield

S7 2EB

,

South Yorkshire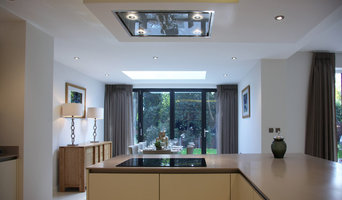 The multi award-winning Yorkshire based Conroy Brook Group brings together over 40 years of building excellence...
Read More
01484 667777

Holmfirth

HD9 7AZ

,

West Yorkshire
CG Building and Restoration Ltd is an experienced Building and Restoration Contractor managing a range of...
Read More
01904 405969

York

YO32 2RH

,

North Yorkshire
Professional building contractors providing complete, quality, hassle-free construction solutions.
Read More
07896 993369

Wetherby

LS22 4DX

,

West Yorkshire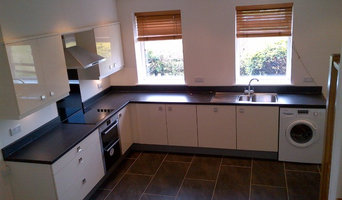 R&B Building Services are builders and contractors undertaking all aspects of residential construction,...
Read More
01535 687010

Keighley

BD21 4PF

,

West Yorkshire
Featured Reviews for Builders in Batley, West Yorkshire

R Graham & Family Home Improvements
Builders in Batley, West Yorkshire
"This company fitted my kitchen they were very thorough it was an excellent professional fit. Very Clean and tidy throughout the job. Absolutely would recommend. Great jobs guys thank you Miss C Hall"
- c_carlyhall

Project Home UK Ltd
Builders in Batley, West Yorkshire
"As we developed detailed design proposals for a residential project in Hebden Bridge, we were very impressed by Project Home UK Ltd's appreciation and understanding of quality design and detailing to ensure that a building project is successful at all stages."
- Fibre Architects Ltd

AW Building Solutions Ltd
Builders in Batley, West Yorkshire
"Fantastic company, sourced all the best products for me, at the best prices. Very clean workers, reliable and trustworthy. Would highly reccomend this company to anybody. They sent regular itemised bills, so I could keep a track of the spend, they kept to the budget and quote, apart from my added extra's. Our knock through wasn't straight forward, as were a steel framed house, but they did it with absolutely no problems. They certanely know what there doing, I had a dead line, as we were going away, then throwing a House party when we came home, and they met the deadline for me. We will definitely be using them again for our next project."
- Pauline Bentham

Chris Horton Joinery & Building
Builders in Batley, West Yorkshire
"Had my bathroom refitted with a new 3 piece suite. We didnt know what state the of the room would be in until the panelling came down. It were a mess. They managed to fit the bath in the way i wanted it.. Daz & Sam had done a great job, from a misserable walk in shower room to a beautiful modern bathroom"
- helen2122

Codus Construction Ltd
Builders in Batley, West Yorkshire
"Rob and Paul were commissioned to build an extension (bedroom ensuite and walk-in wardrobe) and creating a garden room by demolishing an existing internal wall, plus the building of a BBQ area. Paul was instrumental in managing the building work offering excellent ideas and choices of good quality materials to create rooms sympathetic to our property - a period cottage (some rooms dating back to early 1800s). Paul was passionate about ensuring the best quality of workmanship and all professionals that he engaged ie joinery, plumbing, electricians, building work etc carried out their work to an excellent standard and all very accommodating when we asked for particular changes our specific requirements. Would highly recommend"
- Gillian Meeson

J P McDonagh Construction Ltd
Builders in Batley, West Yorkshire
"James and Pat and the team built our two storey extension in 2015. They did a great job, on budget (always extra costs for unexpected work or changes to our ideas)! We were really pleased to have JP McDonagh do the work having approached half a dozen builders locally for quotes. The team were reliable and considerate (our 2nd child was born halfway through the build in true Grand Design's style!). They were on site every day they said they would be. It was good to have a single point of contact in James and the breakdown of quote and invoices meant we knew exactly where we were with the costs. There were minimal issues and the minor problems with sub contractors were all resolved through James or Pat which meant a hassle free build for us. They are clearly experienced and knowledgeable and were able to suggest different ways of doing things which made the outcome even better. Would use again and have recommended to others."
- Adam Bland

GreenBird Properties Ltd
Builders in Batley, West Yorkshire
"Thank you again for the excellent work done in fitting the bi-fold doors to our dining room. From the initial contact the service has been professional, friendly, on time and tidy! It was reassuring to be able to see the qualified structural engineer's full set of calculations prior to the start of works, which added to our confidence even more. The quality of the doors is excellent, the plastering perfect.. The quality of the finishing touches - such as the re-worked threshold, fitment of a very high quality vertical radiator, and re-positioning of a wall mounted TV (inc. aerial & electrical points) - was second to none. We would recommend Roger / GreenBird Properties without hesitation."
- Justin Hall

Roscoe Building Company Limited
Builders in Batley, West Yorkshire
"When I hired Munaris to do my feature garden wall (with lighting) and flag my patio, the standard was well above my expectations. The man in charge was lovely and talked me though all my ideas and he built on them, making them better. I'm so pleased with the outcome. So friendly and tidied up afterwards. Cannot fault them, would definitely recommend to anyone and everyone."
- amber_hoyle8

T G Construction Ltd
Builders in Batley, West Yorkshire
"TGC remodelled a substantial 5 bed detached house increasing the floor area from 235m2 to 400m2. TGC provided direct labour to complete all of the building works and managed their own sub-contractors to complete the electrics, central heating, roof, plastering, staircase. Their workforce were very professional and polite to us and all times. Trevor Gane took on the role of project manager. He worked with us and the architect to maximise the design. He also managed the services we acquired direct such as Kitchen, fireplace, garage door. Works were completed on time and to a high quality. Where there were increases in costs TGC provided a detailed breakdown of additional costs which were agreed as works progressed. I would use them again and recommend to friends and family."
- paul_abraham2