Edinburgh, City of Edinburgh

Landscape Architects and Garden Designers

Whatever your Edinburgh, City of Edinburgh garden looks like, and whatever its size, you can probably benefit from the services of an Edinburgh, City of Edinburgh landscape architect. If your neat rectangular flower beds and manicured lawn just aren't cutting it anymore and you have grander aspirations, that's where professional garden designers in Edinburgh, City of Edinburgh can come in. Not only can a landscape architect design a garden that a Chelsea award winner might be proud of, they can also completely change the value of your home by looking at your landscape architecture as a whole. The work of a landscape architect serves much more than your garden; it makes the most of your outdoor space in a way that showcases your entire home. Landscape architects and garden designers in Edinburgh, City of Edinburgh vary in their range of services, so think carefully about what you want from your garden design professional and how extensive a project it will be before hiring them.

More
Lempsink Garden Design is an Edinburgh based garden design studio. We offer a comprehensive, friendly, practical...
Read More
07737 792290

Edinburgh

EH3 6AA

,

City Of Edinburgh
Best of Houzz 2017 | Customer Service
Creating stylish, elegant, timeless gardens for clients who want something special.
See my projects
Inspirational landscape and garden design for Private and Commercial commissions. Karen Laing is an award winning...
Read More
07757 235528

Edinburgh

EH9 3DF
We are an award winning Edinburgh based business specialising in bespoke garden design and landscaping work. ...
Read More
07940 298640

Edinburgh

EH65AF

,

City Of Edinburgh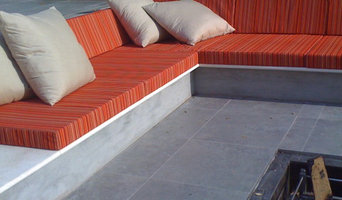 Passionate about modern landscape and architectural design!
Read More
0131 229 8181

Edinburgh

EH9 1EX

,

City Of Edinburgh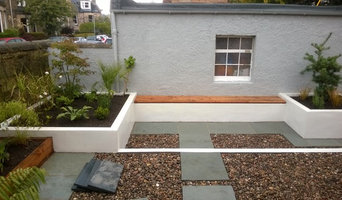 Garden design & Construction
Read More
0131 449 7997

Edinburgh

EH5 1PU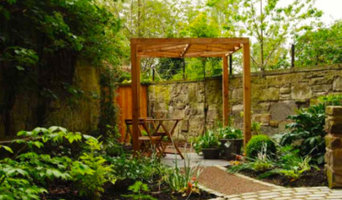 Water Gems is a multi-award-winning Edinburgh landscaper and water features specialist based in central Scotland....
Read More
0131 317 8586

Edinburgh

EH30 9TQ

,

City Of Edinburgh
I believe that every garden has the potential to be wonderful – whether as an outdoor room for entertaining...
Read More
07590 310955

Edinburgh

EH22

,

Midlothian
Featured Reviews for Landscape Architects and Garden Designers in Edinburgh, City of Edinburgh

Lempsink Garden Design
Landscape Architects and Garden Designers in Edinburgh, City of Edinburgh
"Lisa first advised us on our garden plan in October 2015 and from the moment we met her we knew we had someone who we could really trust to do a fantastic job. Lisa listened to our ideas and offered great suggestions and advice on everything from layout and plant choices to her recommended hard landscapers and wall and gate specialists! Lisa worked closely with all our other suppliers and provided excellent referrals to various suppliers, hard landscapers, and gardening experts and was very flexible in working to our/their deadlines ensuring our garden came together in harmony. The challenge was to transform from scratch c.700 square meters of largely empty yard – much of it formerly a chicken run - into an interesting, reasonably low maintenance and beautiful country garden. We wanted to create a sheltered garden with variety and texture and most importantly colour and interest all year round. Lisa worked with us over the autumn and winter months to agree the garden design and planting scheme, providing throughout tremendous insight and careful research into the most suitable plants for our garden and taste! Whilst all this was going on we were hard landscaping and re-building walls! By January 2016 we had agreed the scheme and Lisa sourced and ordered all the plants on our behalf. In March the first to go in were bare-root trees, and by the end of April our garden was fully planted up. We are absolutely delighted with the results and are amazed at how mature the garden looks even in its first year! Lisa has provided us with a beautiful palette of colour and texture cleverly using a mixture of trees, climbers, shrubs and herbaceous perennials to create all-year-round colour, warmth and interest. Thanks to Lisa's expertise, flair and skills we have managed to transform this rather drab, exposed plot into the foundations of a beautiful country garden which will provide such a great deal of pleasure for us in the years to come. Lisa is extremely professional and is honest and transparent about costs at every stage of the project. She is very knowledgeable and clearly loves her work! We would have no hesitation in recommending her services"
- clairenicolachant

Laing Landscape Studio
Landscape Architects and Garden Designers in Edinburgh, City of Edinburgh
"Karen Laing designed the East Haven Beechgrove Community Garden which was awarded Gold in the Beautiful Scotland competition in 2015. She created a community garden that met the needs and aspirations of the whole community. Her ideas were inspirational and the final design integrated our maritime heritage right into the heart of the village. Karen consulted with us at every stage and took everybody's ideas into account. As a result we have the most amazing gardens with beautiful plants which provide colour all year round. As a community, we can't recommend Karen highly enough. The gardens in East Haven have now become such a special place to visit and we are inundated with tourists. Karen must surely be one of the most talented garden designers/ landscape architect's in the UK."
- Wendy Murray