Rosewell, Midlothian

Sports Courts and Outdoor Play Specialists

Whether you want to go all out with a tennis court, reimagine your childhood dream with a treehouse or give your kids a place to play with a climbing frame, you can find the Rosewell, Midlothian tennis court construction specialists, treehouse builders or playground designers to build your ultimate outdoor activity area, right here.

More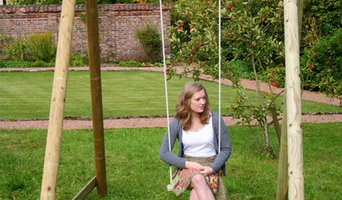 Our range of quality wooden garden play equipment is complemented by a selection of slides and swing attachments...
Read More
01577 840570

Dunfermline

KY13 0UN

,

Perth & Kinross
Featured Reviews for Sports Courts and Outdoor Play Specialists in Rosewell, Midlothian

Caledonia Play
Sports Courts and Outdoor Play Specialists in Rosewell, Midlothian
"Caledonia Play were a very professional and friendly company to deal with. They arrived on time when they said they would and were fast and professional in their setup. They knew their product extremely well and set up the swings, slide, pushmepullyou and climbing frame all thoroughly and fluidly and ensured it was completely secure. The quality of their installation work and the product is second to none. The price is by no means the cheapest but the quality is definitely the best. It definitely has the feeling of a bespoke built play centre. It is a testament to this quality that for over 10 years we have had our three boys, their friends and various adults using the swings and slide with little apparent wear . Whats more our late and rather portly cat loved to walk along the top beam and sun her capacious stomach. So definitely something for all the family."
- Francis Principe-Gillespie