Anthony Rudd
Relationship: Client
Project Date: June 2015
Project Price Range: > than £100,000
Do not hire this architect on a RIBA contract. He uses it to push his fees to the max and exceeds any budget indications given to him. His preferred builder was...
Sign in to read the full review

Hold on a minute. This is not true.
We were asked to design a large extension to make use of the views to the river at St Neots. We had an agreed fee quotation.

The clients were given a cost estimate of the scheme. They instructed us to obtain
Planning Permission on this basis.

We carried out the construction drawings to all their requests. The tender bids were within the budget estimate. They decided not to proceed.

We were offered a pittance against out legitimate fees. They appointed a solicitor who threatened us that if we did not agree they would want repayment of the fees paid on account.

We had to go to the Small Claims Court. The Judge dismissed the solicitors and barristers arguments and ordered that we should receive our fees.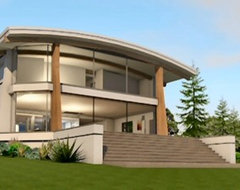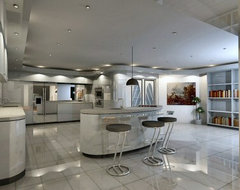 · Last modified