Houzz Pro Reviews & Testimonials | Houzz UK
Houzz Pro Success Stories. Read Houzz Pro reviews from professionals in interior design, architecture and more.

NB Interiors
"For me, I am constantly looking for ways to shave a few minutes off here and there and Houzz has been a huge help
in me moving my business forward and saving those precious minutes of admin and marketing that I can better spend elsewhere, like the fun design stuff! I've been a Houzz Pro member now for just over two years, and it has been the best thing I have signed up to."
Read the full Houzz Pro review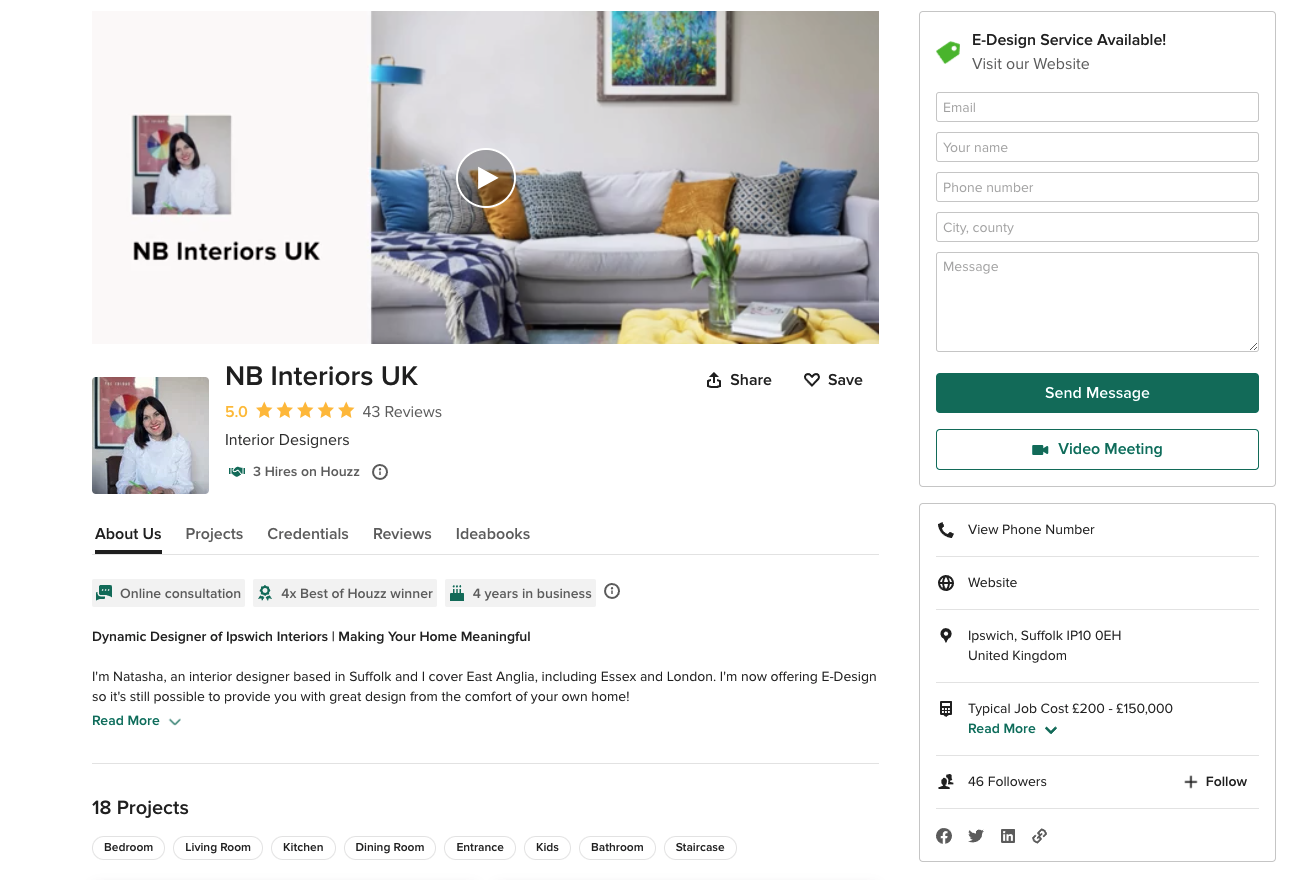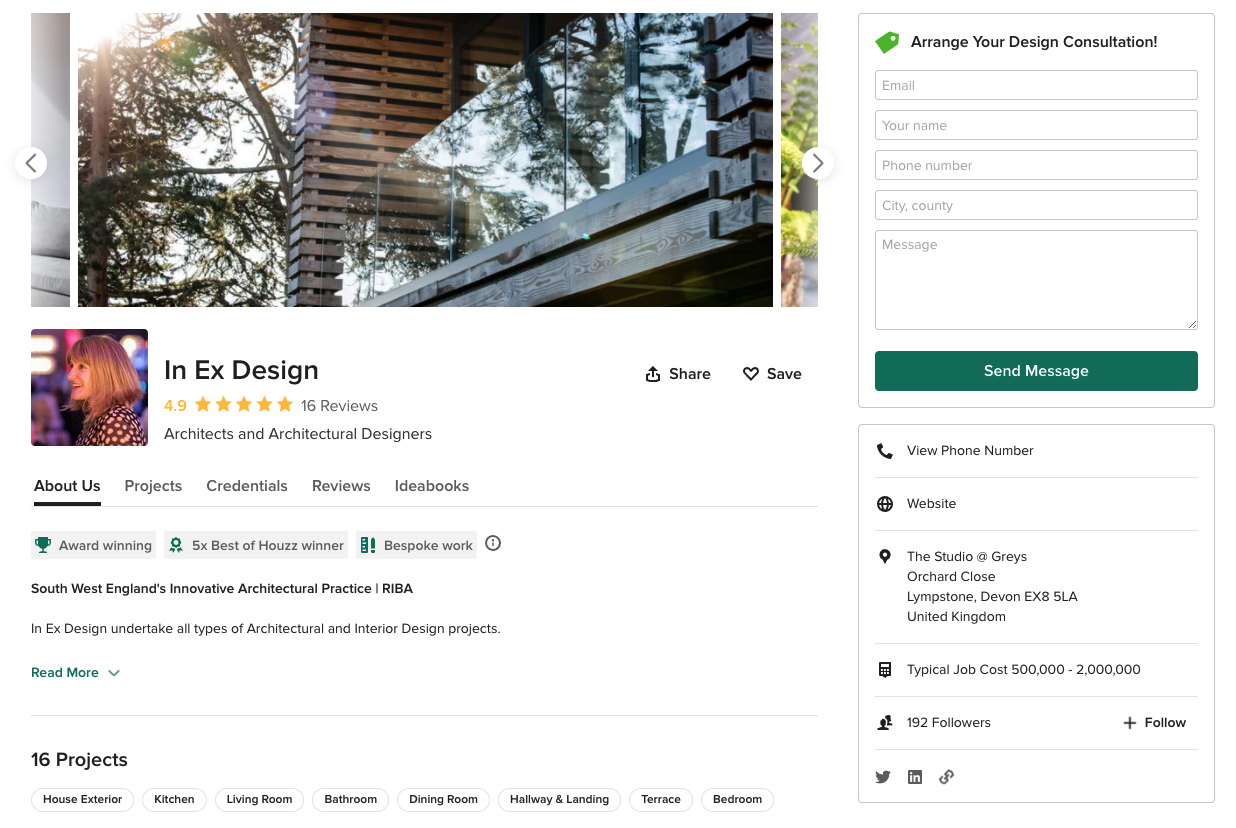 In Ex Design
"We find our new clients enjoy using Houzz to share ideas.
We create personalised 'Ideabooks' and use them as digital mood boards to quickly and easily share concept and precedent imagery throughout a project. At the end of a project, it's also a quick and easy way to ask clients for testimonials, providing proof of our service to future clients alongside images of the related project."
Read the full Houzz Pro review

ProBuild 360
"Before Houzz Pro, we would have to manually extract and record the enquiries and all the pertinent information into spreadsheets...
The future is now though! With Houzz Pro's CRM the client journey from enquiry to work-on-site is a fluid, reliable, and attractive experience."
Read the full Houzz Pro review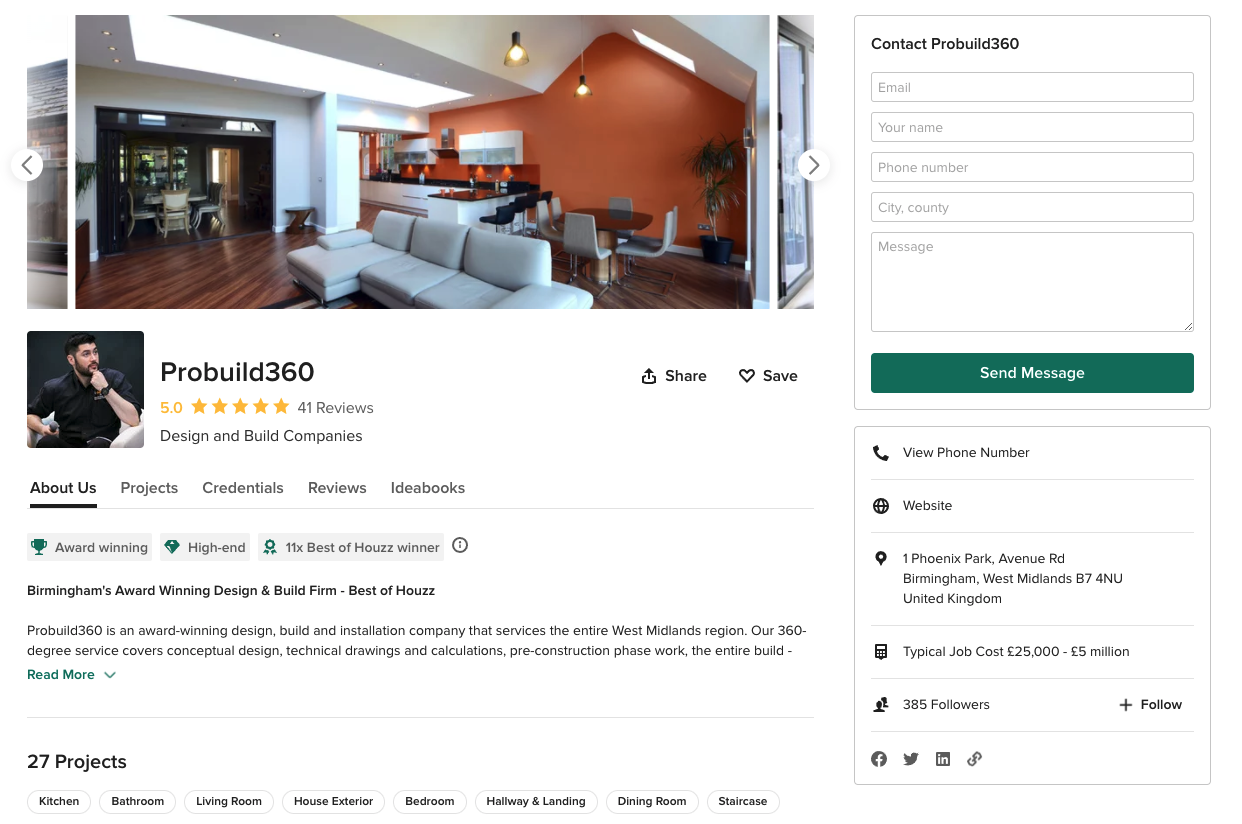 Houzz Pro software is trusted by 3 million+ contractors & design pros








READY TO GET STARTED?
Schedule your free demo