Solar Panel Installers
Domestic solar panels are becoming more popular as solar panel installation becomes easier and homeowners become more energy aware. If you're thinking of installing a renewable energy system, then talk to solar panel installers to see how they can save you energy and money. Browse the list of solar panel companies on Houzz to see portfolios, ratings, recommendations and reviews from previous clients, and find contact details online.
More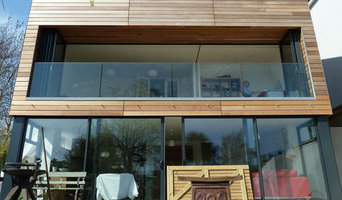 Daniel Holloway and Max Machin are the directors of dh Solar Engineering Ltd. We have been working in the...
Read More
01273 655547

Lewes

BN7 2PE

,

East Sussex
Naked Solar provide an informed choice to our customers to ensure they find the right Solar Power system for...
Read More
01637 697009

Newquay

TR7 2SX

,

Cornwall
We improve the efficiency of your home without compromising on style. Passionate about sustainable design and...
Read More
01726 390390

Penryn

PL25 3PG

,

Cornwall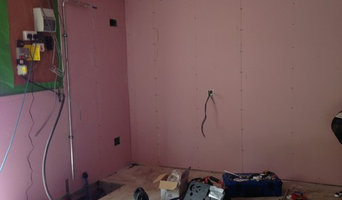 Alba Heat and Power are a family run business based in Fife who specialise in Renewable Energy for your home.
Read More
07903 697873

Kirkcaldy

KY1 1HJ

,

Fife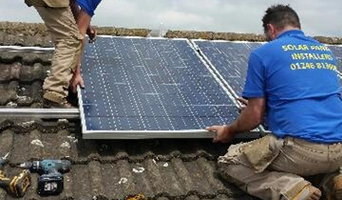 Welcome to Sweet Energy Solutions We are a fully accredited MCS Solar PV installation company and would like to...
Read More
01246 813600

Chesterfield

S43 4SY

,

Derbyshire
GreenGenUK provides a full-service renewable package that includes anything from design and specification through...
Read More
01326 564513

Helston

TR13 0FG

,

Cornwall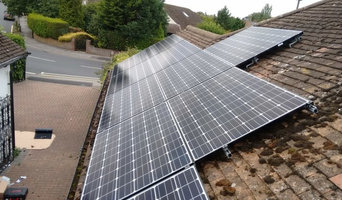 Solar PV system installations, solar battery systems and solar hot water systems. Free home survey. Oxfordshire...
Read More
01235 838616

Harwell

OX11 0QG

,

Oxfordshire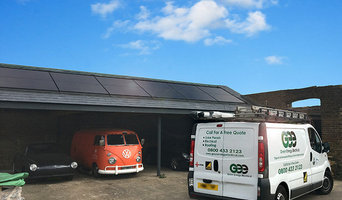 Green Energy Electrical are an award-winning solar panel installation company based in Brentwood, Essex and...
Read More
01277 523220

Brentwood

CM15 8NR

,

Essex
Energy saving products designed to help save money and reduce energy consumption in the home, through improving...
Read More
01235 838638

Harwell

OX11 0QG

,

Oxfordshire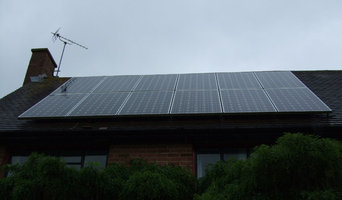 Daylight Energy are a 1 stop shop for all of your renewable needs, we supply High quality solar panels, the...
Read More
01202 800135

Poole

BH12 5AG

,

Dorset
Featured Reviews for Solar Panel Installers

dh Solar engineering ltd
Solar Panel Installers
"Daniel and Max designed and installed a new heating system for our house including a biomass boiler, solar thermal and woodburning stove as well as advising on insulation for the house. The design was carefully and thoroughly done and showed an excellent knowledge of renewable energy systems with attention to context, budget and deadlines. The installation was done promptly, with attention to detail, and to an excellent standard. Daniel and Max are extremely professional as well as being tidy and quiet on site, upholding an excellent client relationship."
- chloe_anthony

Naked Solar
Solar Panel Installers
"A professional company who listen to their customers. Also provided a wealth of information regarding solar panels in order to assist me making a good choice on the panels I decided on for my installation. Nothing was too much trouble from the guy who came to quote to the electricians who installed the inverter etc. They even cleaned up after themselves!"
- freddie19

ZLC Energy
Solar Panel Installers
"ZLC installed a 4KWH east-west solar panel setup on our home in 2012 at a cost of £6769. The installation was clean & neat. In the first year there were problems with the inverter. Their response was always rapid & helpful & the issue was finally resolved by the software being upgraded. Since then there has been no problem & the installation has functioned without further attention. In the last year it produced 3516KWH, returning me £689, a return of a little over 10% on the original installation price which is of course tax free so it's equivalent to 12.5% invested anywhere else. We have also benefitted from a saving on our mains electricity usage. In the last year we used only 1225kwh at a cost of £234, in fact our total power bill for both electricity & gas came to just £526, so we're actually making more money on power than we spend! Sorry I don't have a figure for our electricity use before 2012 to give an exact comparison, but as you can see the solar installation has worked well for us. So, would I recommend ZLC? Absolutely! Their service when things went wrong in the first year was exemplary & they persisted till the problem was fixed. It's been good that they've kept in touch since, another indication that they really care about what they do."
- Jerry Bushell

Alba Heat and Power
Solar Panel Installers
"Wayne installed a large wood burning biomass system for us at Blair Drummond. We were very pleased with the installation (clean and tidy) and how it performed. Wayne and his team were punctual and easy to deal with. I would have no hesitation to recommend them again in the future."
- hecomuir

Sweet Energy Solutions Ltd
Solar Panel Installers
"The whole experience of having solar panels fitted, from start to finish, was made very easy and painless by the professionalism of the Sweet Energy Solutions staff. They were very friendly and explained everything in easy terms. The company went out of its way to produce the documentation much sooner than required in order to meet the tight timescale for the feed-in tariff. I would have no hesitation in recommending this company to anyone thinking of having solar panels fitted."
- micknerica