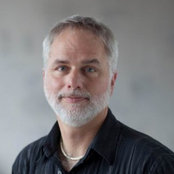 Genus Loci Ecological Landscapes Inc.
Commented: Dimensions?
This pool is on the smaller side. The Swim Zone measures around 350sf (22 x 15), the plant filter takes up another 500 - 600 sf sf. Total square footage in the photo (there is more to the landscaping ...
Commented: Do water animals end up in these types of pools?
I would simply do a search using keywords such as "garden ponds virginia", select images, and click on the photos you like - hopefully, these will link you to companies that do such installations. Als...