Upholsterers and Furniture Restorers
Upholsterers are your saving grace when it comes to refreshing your furniture or soft furnishings. It's true that when redesigning or redecorating a home, it's tempting to throw everything out and start again with all new furniture and decor. But this requires a big budget and a ruthless attitude, which may not necessarily be needed with all redesigns, so instead, consider hiring furniture upholsterers to reupholster, repair, restore or redesign some key pieces for you. Upcycling has become more and more popular lately, as the fashion for retro and rustic furniture has returned, but doing it yourself can cause all sorts of mishaps, so professional furniture restoration specialists should be called in to handle the job properly, especially if the piece of furniture you're dealing with is particularly tricky.
More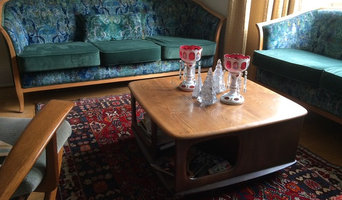 It all started with the love for antiques markets and fairs, the thrill of finding original, interesting tired...
Read More
07941 835707

London

NW6

,

Greater London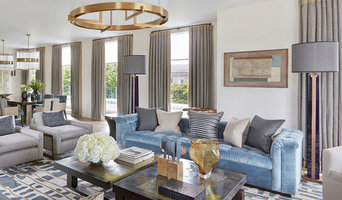 For Joanne Mills, working as an Interior Designer has to be one of the most rewarding positions anyone can have. ...
Read More
020 7368 1633

london

W8 4DB

,

Essex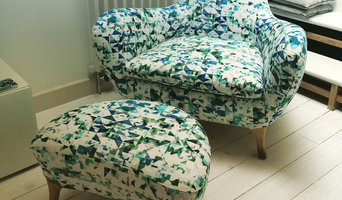 I am an upholsterer and soft furnisher based in east London providing a range of upholstery services. I create...
Read More
07903 184914

London

E3 4BX

,

Greater London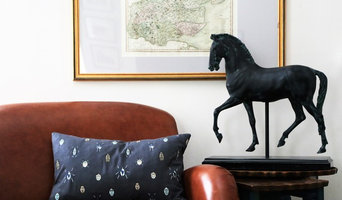 Grey Soft Furnishings offer a personal, made to measure service for curtains, blinds and soft furnishings in the...
Read More
07880 713292

Burnham on Crouch

CM0 8NX

,

Essex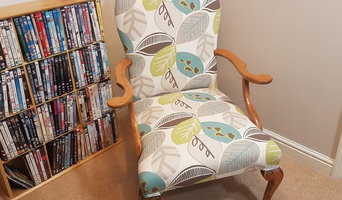 The Floral Chicken is a venture by Stuart and Gail into producing quality hand crafted products. Whether this be...
Read More
07796 533585

Aylesbury

HP19 9RP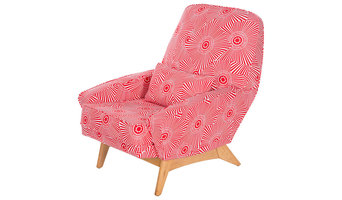 From our initial consultation to design and upholstery we strive to create a finished piece that echoes your...
Read More
07745 562714

Glasgow

G3 8ND

,

Glasgow City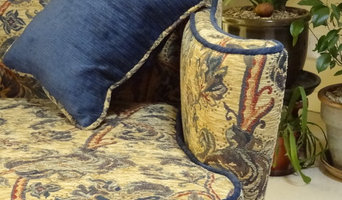 Whether you want to freshen up your favourite sofa with new fabric or need an heirloom armchair completely...
Read More
07974 378597

Box

SN13 8EH

,

Wiltshire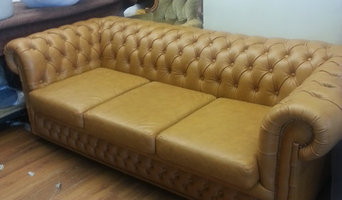 At Fineline we are a well established, traditional upholsterer based in London. We are a family run business with...
Read More
020 7371 7073

London

SW6 4SE
Upholstery and reupholstery
Read More
447814721396

Bruton

BA10 0EH

,

Somerset
Robert David Designs is a UK bespoke bed company for both commercial and private clients, specialising in...
Read More
07882 132594

Milton Keynes

MK17 0PS

,

Buckinghamshire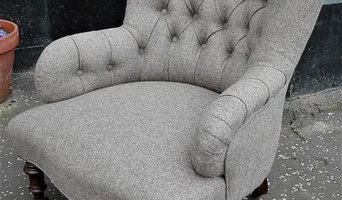 Familiar with both traditional and modern upholstery techniques, Janneke specialises in restoring antique...
Read More
07909 082050

Glasgow

G31 2QE

,

Glasgow City
RECOVER is a vibrant furniture up-cycling social enterprise, creating pathways into volunteering and work. At...
Read More
01707 322103

Welwyn Garden City

AL7 1AU

,

Hertfordshire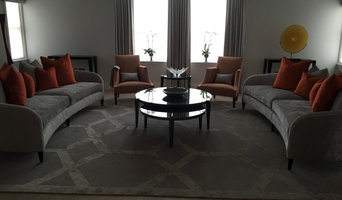 Bespoke furniture manufacturers
Read More
01992 505004

Hertford

SG138LF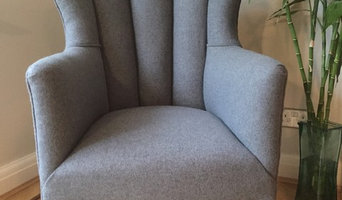 The Blackheath Upholsterer offers a bespoke service, transforming worn and tired, old chairs into beautiful and...
Read More
07900 554878

London

SE3

,

Greater London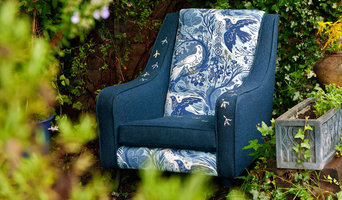 Polly Granville is a bespoke upholstery studio committed to restoring and reinventing old pieces of furniture....
Read More
07723 326524

London

SW16 2XW

,

Greater London
Featured Reviews for Upholsterers and Furniture Restorers

Staple and Tack Upholstery
Upholsterers and Furniture Restorers
"Absolutely delighted with the chair which Cathy upholstered for me. I've since recommended Staple and Tack to a number of local friends!"
- Jennifer Robertson

Interiors by Joanne Mills ltd
Upholsterers and Furniture Restorers
"Full Interior Design on 2 bed Apartment Bearsted Views, Maidstone Great design, fantastic service and a delight to have worked with. Couldn't have wished for more. She really does put blood sweat and tears into giving you the best interior design service that you could wish for and then follows it up with faultless delivery of what she's designed. Nothing short of sensational and that's coming from someone who is quite demanding and occasionally difficult! Dominic"
- guccimills

Ray Clarke Upholstery
Upholsterers and Furniture Restorers
"Ray and Rowena restored a family rocking chair that had huge sentimental value. Tasteful design and the workmanship was first class. The chair has pride of position in our living room."
- waynewright49

Grey Soft Furnishings
Upholsterers and Furniture Restorers
"Helen from Headings and Hems made my bedroom curtains. She gave great advice helping me choose the material and style. I was indecisive and she was very patient and understanding. I am delighted with the result. The quality of her work is incredible, she is highly skilled with great attention to detail, yet affordable. Highly recommended."
- Lucy Cracknell

Floral Chicken
Upholsterers and Furniture Restorers
"Stuart offers a friendly and prompt service at an affordable cost. More importantly, he does an excellent job! He brought my tired conservatory sofa back to life, very pleased with his work."
- Karen Chapman

Bobbin & Fleck
Upholsterers and Furniture Restorers
"Bobbin and Fleck did a brilliant job recovering an old chaise longue of mine, with some very handsome harris tweed fabric. It is now my favourite chair and looks really classy. The quality of the finish is superb. A terrific job - I would wholeheartedly recommend their work. Plus they are a pleasure to deal with."
- christine_jamieson45

Kirsty Lockwood Furnishings
Upholsterers and Furniture Restorers
"I cannot recommend Kirsty enough. Her attention to detail is fantastic and she really listens to what her clients want. It's great also to find someone that you can have full confidence in her suggestions or options, some things that you, as a client may not of considered. Kirsty is a real professional in this area and a pleasure to work with."
- HU-885285

Fineline Upholstery
Upholsterers and Furniture Restorers
"Quick turnaround and good attention to detail. Upholstering a couple of chairs. Samples arrived quickly and he turned the chairs round in a couple of days. Very pleased with the work Karim did."
- Freddie Digby

Purelyfine
Upholsterers and Furniture Restorers
"I requested a complete recovering of a two seater sofa with cushions. Purelyfine came with samples on the day and time we arranged, I was then given a quote and some cheaper samples, but decided on the more expensive material. This was four weeks before Christmas. The sofa was removed, and within about ten days I received a text to say it was ready. It was delivered back into my sitting room that day. I am absolutely delighted with the final result, it has been very well made, and now is a centre piece for my sitting room. The work was completed well before I expected, on time, with great attention to details and within the budget."
- triciarp

Robert David Interiors
Upholsterers and Furniture Restorers
"Bob has made the curtains and soft furnishings in my entire house. He has done a fantastic job and wouldn't hesitate to recommend him."
- HU-583278