Electricians
With a house build or renovation, the chances are you will need to hire an electrician. Electrical work is not something to dabble in if you have no experience or official training, as mistakes could lead to serious problems and even injuries, so it's really essential that you call in the professional electricians to help you. Electrical contractors and electricians will have certifications, regulations and years of experience under their belts that will ensure your electrical work is sorted quickly and professionally. With Houzz, you can read through reviews and ratings of local electricians and electrical contractors, as well as see photos of their finished projects, so you can be sure you'll find electricians that you can trust.
More
We want to create the perfect home environment for you. From small rewiring projects to full home automation,...
Read More
01271 410072

Unit 2, Velator Way

EX33 2FB

,

Devon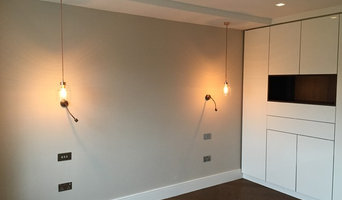 DAA Electrical Ltd is a family run company providing top quality electrical installations services and...
Read More
07733 236136

London

W3 7RT

,

Greater London
Forward thinking NICEIC approved contractors, covering all aspects of residential and commercial installations....
Read More
07771 640117

London

SW16 1PS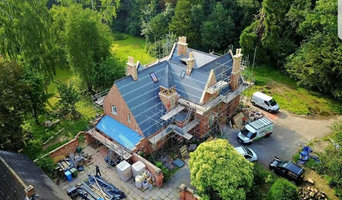 YOU DREAM IT, WE BUILD IT FROM DOMESTIC KITCHENS & HOME AUTOMATION TO COMMERCIAL LIGHTING DESIGN & SHOP FITTING...
Read More
07931 928278

Lincoln

LN2 5LN

,

Lincolnshire
Schneider Electric brings your home to life, giving you the complete choice for electrical products and smart...
Read More
0870 608 8608

London

SW1E 5JL

,

Greater London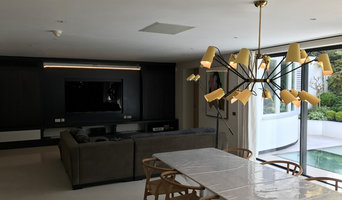 At B Electrical London, we specialise in high end quality installations. Finish is paramount to us and we never...
Read More
07480 418556

London

BR3 3PN

,

Greater London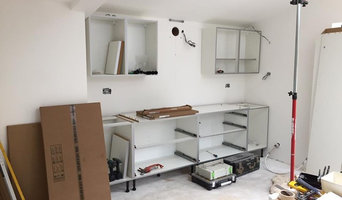 LiveWire is a well established business that has traded for over 10 years providing a first class reliable...
Read More
07850 127467

High Wycombe

Hp157uy

,

Buckinghamshire
Domestic Electrical work - right first time.
Read More
07939 042011

london

nw2 4es

,

Essex
We are NICEIC Registered and Approved and specialize in providing our clients with an efficient service by using...
Read More
07771 998881

Birmingham

b38 9bg

,

West Midlands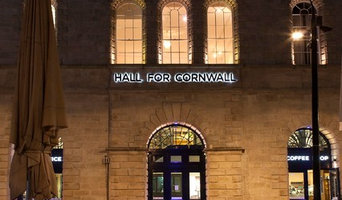 Mr Electric Cornwall & Devon is a residential electrical contractor specialising in new builds, construction,...
Read More
01872 553898

Truro

TR5 0RD

,

Cornwall
Featured Reviews for Electricians

Bluewave Electrical
Electricians
"I have nothing but praise for Bluewave Electrical. We have used them not only for a big electrical project in our barn, rewiring and putting in new lighting, but also small household jobs. We would not think of going to anyone else, the service and swiftness of response is fantastic, and the electricians are always so helpful and great to have in our home. We cannot recommend them enough."
- Sophie Holker

DAA Electrical ltd
Electricians
"I am an architect and have worked on many residential projects with DAA Electrical Ltd. They are utterly professional, knowledgeable and co-operative. No awkward installation is too much trouble and they are always willing to problem solve. They work extremely well with others on the team and get on well with the Clients. Moreover, their pricing is competitive and they complete their work on time."
- elizabethbarroll

Envision Electrical Ltd.
Electricians
"Great team with great expertise and an up-to-date knowledge of electrical solutions. Envision Electrical did underfloor heating and lighting and installed a ventilation fan in our two bathrooms in North London. Envision delivered great advise on energy saving and modern stylish lighting. They were thoughtful, clever and very reliable. Communication was easy and prompt and quotations accurate. Envision's work is of a very high standard and we can highly recommend their services."
- westhillcourt

Roma Electrical
Electricians
"Full SMART home rewire including low energy lighting, distributed audio/visual/cctv access control and wiring of the installed renewable energy heat pump, Work carried out to a very high standard. Electricians clean and courteous."
- Two Wei Limited

B Electrical London
Electricians
"I've used Ben a couple of times now and find him knowledgeable, professional and courteous. He was also extremely neat and thorough. Great job!"
- Stella Pullar-Strecker

"Steve & his team were fantastic. Used livewire several times now. Extension, rewrire, upgraded lighting and much more. Professional, reliable & very reasonable. The attention to detail was superb. Wiring all need & tidy & made it very easy for my plasterers. Highly recommended. Will definitely be use them again."
- matt5876

electrical matters
Electricians
"I can't rate Crispin enough. After going through a series of bad experiences with various electricians and contractors it was a delight to have Crispin attend my property and advise me on work. He went above and beyond the work that I contracted him for and was available for follow up advise too. AAAA+++++"
- Claire Germs

Ubitec Electrical Ltd
Electricians
"We have had quite a bit of electrical work done on our house before and never have I witnessed such work ethic and precision from any of the companies as I did with Ubitec. The alarm was installed efficiently and perfectly with our preferences of where we wanted it to be, taken into account. -Will definitely be using again in the future!"
- Iona Curran-Wheeler

Mr. Electric Cornwall & Devon
Electricians
"Hired to wire in some new electric heaters. Very easy to deal with, Great staff, very friendly, tidied up after themselves, would definitely use again."
- Luke Angel