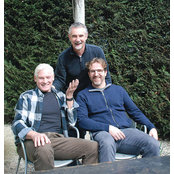 Prentiss Balance Wickline Architects
My Stories
Sponsored story
2 Seattle architects share design tips for balancing city living with the natural world
Item 1 of 1
Commented: How was the fireplace built?
Hi there, thanks for the question. This is specifically designed to be used as an indoor/outdoor fireplace; in this case, we used one of the models from Outdoor Lifestyles (made by Hearth & Home T...
Commented: Tile flooring?
Good eye! Yes, that's slate tile. Like many of the final finishes, this was chosen by the clients, so I am not sure of the actual dimensions.