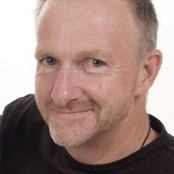 Roger Webster Garden Design
Commented: What to do with this front garden?
I would remove the membrane and possibly some of the gravel too, or just dig the gravel in, it won't do any harm but will make the ground free-draining, which could be a positive.
Commented: Bench
Hello. The bench already belonged to the client so I can't be sure. This style of bench is widely available in the UK from suppliers of traditional teak garden furniture such as Cyan (cyan-garden-fur...
Commented: white picket fencing
Hi, the picket fence was custom made and installed to my design by the builders working on the house renovation.
Commented: anniel17
Hi, I would plant them 18' - 20" apart, regardless of the size they are when purchased. They should soon fill out to around 2' dimeter each, closing up the gaps
Commented: Arch
Hi Penny. Thanks for your comments. I had the arches made by a local fabricator, in stainless steel because it is a marine location. That meant I could have the downlights (by Hunza) fixed to the arch...