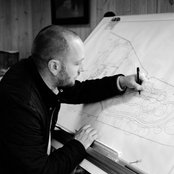 Rory Andrews Landscape Design
Commented: Garden makeover advice
Hi Emma The first task in designing a garden is to decide what you want from a garden functionally. The first thing to do is work out where north, south, east and west are. This may define where you w...
Commented: Front garden ideas - pebble overload
I would suggest pots along the length of the pathway, maybe at 1 metre spacings so as not to clutter up the space and to allow access to the gravel for weeding. If you want height, I suggest you have ...
Commented: Natural stone
Hi Heba I concur with what a lot of people have said about the sealant. Some paving stones are more porous than others and will need sealing to prevent them from absorbing water. I am also concerned, ...