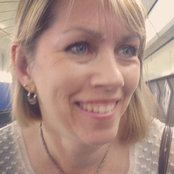 Shelley Hugh-Jones Garden Design
Commented: Awkward wall
You could use planters/troughs on the patio agains the wall to create more height or bolting troughs directly onto the top of the wall. It depends on whether you need a solid screen or not.
Commented: White fence..did we make a mistake? Help!!!
If you want to draw attention to your fence paint it a paler colour, if you want to ' extend ' your garden visually paint it a dark colour and it 'disappears' Greens and colours contrast against it an...
Commented: Little Garden Project!
I like the paving stones and they are quite 'on trend' at the moment. If you get lots of sun why not make it quite tropical- I see you have a palm already. Palms, musa basjoo ( banana) maybe a bamboo ...
Commented: Love the garden
Hi -Thanks for the comment. There are hydrangeas, perennials and various bulbs that flower throughout the year so it changes through the seasons but has lots of evergreens that give it structure.
Shelley Hugh-Jones Garden Design
updated their profile
yesterday