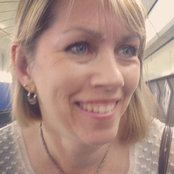 Shelley Hugh-Jones Garden Design
Commented: What are these surfaces?
Hi Mark From left to right : Polished concrete, pebble tile from Island stone and yorkstone from London stone.
Commented: Awkward wall
You could use planters/troughs on the patio agains the wall to create more height or bolting troughs directly onto the top of the wall. It depends on whether you need a solid screen or not.
Commented: White fence..did we make a mistake? Help!!!
If you want to draw attention to your fence paint it a paler colour, if you want to ' extend ' your garden visually paint it a dark colour and it 'disappears' Greens and colours contrast against it an...