Tadley, Hampshire

Home Builders

You've collected your ideas and photos, contacted an architect and had plans drawn up, so now it's time for the hard bit – the building work. But once you find the right Tadley, Hampshire builders, it won't seem so daunting. Builders in Tadley, Hampshire will be able to source the right materials, employ specialist workers for each job and complete the build to a high spec. All Tadley, Hampshire builders should be able to carry out a large range of construction work but it's always important to thoroughly research building firms before employing them so you can be sure they can handle your specific project and that you can find builders in Tadley, Hampshire you can really trust.

More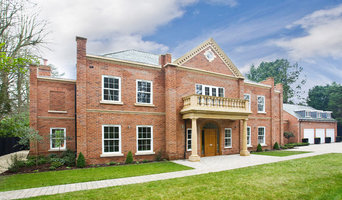 CUSTOM RESIDENCES CREATING A CUSTOM RESIDENCE… THE JOURNEY STARTS HERE Whether you are interested in...
Read More
01494 372481

Penn

HP10 8NX

,

Greater London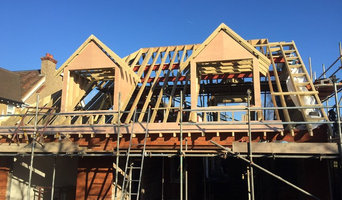 K Design and Build has been supplying design and build services to domestic clients since 2000. Our expert team...
Read More
07866 726844

Sandhurst

GU47 8DZ

,

Berkshire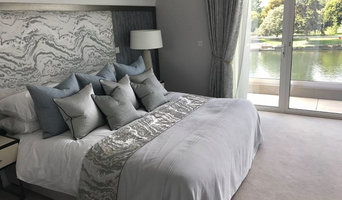 We take real pride in helping you to create the home of your dreams, whatever the size of your property or the...
Read More
01344 227916

Bracknell

RG12 OTA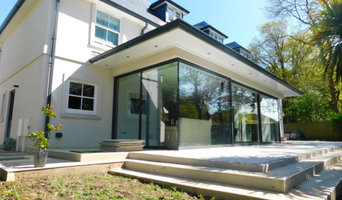 One Construction & Interiors Limited are a local, fully insured and reliable company based in Buckinghamshire and...
Read More
01494 372054

Great Missenden

HP16 0QS

,

Buckinghamshire
All general building work undertaken. We specialize in domestic home extensions renovations and major...
Read More
01494 813345

High Wycombe

HP15 7NT

,

Buckinghamshire
Benefiting from years of experience in the Construction industry, PV James Construction Ltd provides a complete...
Read More
0118 348 4804

Reading

RG4 6DN

,

Berkshire
We provide all levels of project management, total property renovations, kitchen and bathroom refitting. We...
Read More
01494 623032

Beaconsfield

HP10 0FA

,

Buckinghamshire
We create homes that go above and beyond expectations, throughout every aspect of the house building process.
Read More
0118 934 3344

Twyford

RG10 9JT

,

Berkshire
MM Project Ltd are Maciek Bilkiewicz and Mariusz Przewozniak. Their professional relationship spans over a decade...
Read More
07776 460633

London

SL4 5LE

,

Greater London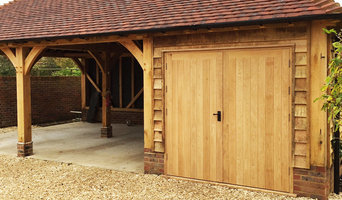 Offering a great spectrum of professional building and renovation services, from bespoke kitchens, Oak framed...
Read More
01635 745020

Newbury

RG14 6DE

,

Berkshire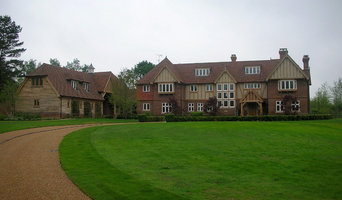 Building Contractors carrying out traditional and contemporary Projects on New Build, Refurbishment and...
Read More
01483 608456

Guildford

GU24 0NJ

,

Surrey
Farnham Builders offering quality solutions at affordable prices.
Read More
01420 520331

Farnham

GU10 4LG

,

Surrey
ABODDE is a new company formed to deliver affordable, modern and energy efficient housing to the UK market. Its...
Read More
07510 840825

Windsor

SL4 3BB

,

Berkshire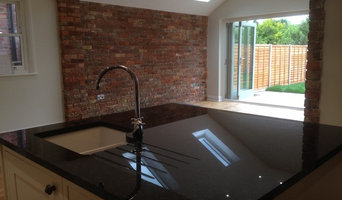 At Griffin Design and Build Ltd, we believe that your project no matter how involved should be kept as simple and...
Read More
07970 688323

Guildford

GU33HA

,

Surrey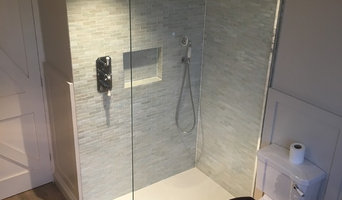 07900 242832

kingsley

gu35 9lw

,

Hampshire
Featured Reviews for Builders in Tadley, Hampshire

Belvedere
Builders in Tadley, Hampshire
"We have acted as Architects on projects undertaken by Belvedere Custom Homes for over 15 years. They are thorough and well organised and have a network of top class subcontractors capable of achieving the highest quality of workmanship. If you are looking for a Contractor for a high end residential project (Apartments or Houses. New build or large extension/conversion) then Belvedere will deliver a top class job."
- Beanland Associates

K Design and Build Ltd
Builders in Tadley, Hampshire
"We employed K Design and Build to undertake a two storey side and front extension and a single storey rear extension which included a large kitchen/diner design. Throughout the build, Karl's standard of work and attention to detail was exemplary. We gave Karl a strict immovable deadline for our build and despite very challenging weather conditions at times Karl and his team worked tirelessly to ensure we were able to move into our dream home on time. Karl provided superb customer service throughout the build providing excellent advice on the overall design of the project and managing our stress levels through inevitable challenges that arose during the 6 month build. Most impressively this level of customer service has continued since the completion of the build. Karl has completed a 6 month review of the build with a 12 month final check arranged. Karl has also always responded quickly and positively with any questions we have had since completion. We would therefore highly recommend K Design and Build for any large scale build projects whose professional, knowledgeable and outstanding quality of workmanship is second to none."
- Kelly D

Wise Renovation
Builders in Tadley, Hampshire
"I first employed Sergiu and his team in June this year to completely gut and refit a 30 year old bathroom. Sergiu was quick to respond to my enquiry and provided a prompt quote for the project. I have never come across a more hard working, punctual, trustworthy firm whose quality of workmanship is of the highest standard. At every stage Sergiu kept me informed, had some really good suggestions and solved the inevitable complications that arose quickly and efficiently. They worked long days, respected my house (and my neighbours) and tidied up every night and produced a wonderful finished product on time and in budget. Sergiu really is customer focused and strives to provide quality and satisfaction for his customers. I was so delighted with my bathroom that I employed Sergiu on 2 more occasions - I had my lobby, lounge, stairs and landing repainted in June 2018. Again quality workmanship at a reasonable rate, on time and on budget. Finally, in August, Wise Renovation came and took down 6 internal doors and rehung and painted the new doors for me. I am a very happy customer and have no hesitation recommending this firm and will be using them again for my next project when funds allow."
- Colette Wade

One Construction & Interiors Ltd
Builders in Tadley, Hampshire
"I came across One Construction via an online search and was immediately impressed by the quality of their website and their photographs. I wanted something a bit different from my renovation so I thought I'd give One Construction a quick call to see if they could help. I dealt with Neil from beginning to end and I could not be happier with the time and energy he put into my project - it was clear that Neil genuinely cared about making us happy which very much put our mind at ease. A large extension is obviously a big investment, but we felt very much in safe hands and the project looks absolutely wonderful and I have no doubt we will get many, many years of good use out of it. Thanks again."
- Lenn Fowler

David Bonnick General Building Services
Builders in Tadley, Hampshire
"Dave completed a full extension at the back of our house. He was extremely professional throughout and both his own team and subcontractors were really friendly and respectfully. Dave ensured that each night the site was tidied and there was not an accumulation of builders rubbish left around the outside of the property. He was full of little ideas that helped tweak the internals to great effect. . We also did not have to project manage the build as Dave took care of this. Since the completion of the build, Dave has stayed in touch and helped out with any additional snagging or issues we have had. I would definitely recommend him not just for the quality of his work but also for who he engaged with us and made the project really straight forward."
- SIMON Caffrey

PV James Construction Ltd
Builders in Tadley, Hampshire
"We have used this construction company over the last few years and they have done some great work for us - the last job an excellent bathroom. We live in an old house and things not always straight forward. The contractors are always very pleasant and polite. We are confident that a job will be completed and we would never be left with something unfinished. A big bonus is that Pel will always reply to messages."
- moleliz

Fundamental Property Solutions
Builders in Tadley, Hampshire
"Would definitely recommend and use again. Reliable, professional and thorough. We are thrilled with our new bathroom. Thank you FPS!"
- j3sycam

Helyar Project Services Ltd
Builders in Tadley, Hampshire
"We have chosen Helyar Project service over a few well known companies to build the garage. They have organised everything from the planning permission to the final expection. Everything was done on time and according to the agreed term and conditions. Great team, very professional. It's was great pleasure working with this company. After an amazing job with the garage, we've done two more projects inside the house with them. I would highly reccomend this guys."
- Lilia Aird

H & H Construction (Guildford) Ltd
Builders in Tadley, Hampshire
"H&H Construction (Guildford) Ltd are a well organised, professional and traditional Building Contractor who take considerable pride in what they do. They have an excellent attention to detail and produce work of the highest quality on time and on budget. They have carried out several construction projects for us and we would not hesitate to recommend them"
- Crownwood Estates Ltd

360 Construction Ltd
Builders in Tadley, Hampshire
"360 Construction provided a professional service right from our first meeting. Their quotation was spot on and we had a payment/building plan with our contract which meant we knew where we were at all stages of the project which was invaluable when living on site! We would thoroughly recommend 360 Construction to anyone for a professional, high quality job. We had a two room extension to our bungalow, a whole new roof and a complete refurbishment of the existing part of our home. Everything has turned out even better than we hoped for. Thank you 360 Construction for a job well done."
- riglars