Home Storage Designers and Organisers
There are many DIY space saving storage solutions available on Houzz, but if your home is in need of more storage options than just a few shelves or drawer organisers, then you should consider hiring professional organisers or home storage designers. If you really struggle learning how to declutter, organise and get rid of the unnecessary, then a professional organiser or storage designer could really revolutionise your life as well as your home.
More
bright blue sunshine is a luxurious service provider based in the UK that works both at home and internationally...
Read More
07855 302123

Frome

BA11 4LE

,

Somerset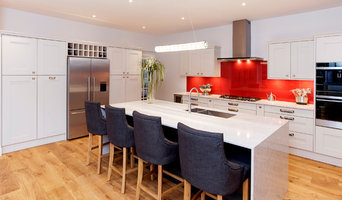 We're a family furniture business that loves beautiful design and over the last 90 years we have developed a...
Read More
01625 467191

Hinckley

LE10 3QQ

,

Leicestershire
Urban Wardrobes is a London based manufacturer of high class storage solutions, luxury sliding wardrobes and walk...
Read More
020 3870 3728

London

SE8 5EN

,

Greater London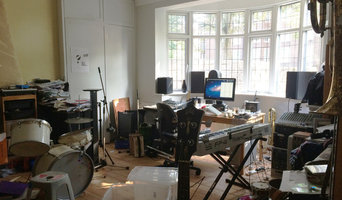 My name is Johanna, I am an interior an Organisation and Design Consultant. My love of objects of all kinds has...
Read More
07932 071176

London

n16 6hr

,

Londonderry
At Barbara Genda Bespoke Furniture we want to design and build truly bespoke furniture just for you. Whether you...
Read More
020 7978 2349

London

SW8 3RY

,

Greater London
Jolly Organised is a friendly professional Home staging and organising service based in Berkshire. As a member...
Read More
07849 215122

Old Windsor

Sl4
As a professional organiser, I can help you to declutter and organise your home, enabling you to function more...
Read More
07379 417676

London

SW12 9DH

,

Greater London
We are a small Sheffield firm offering thoughtfully designed and beautifully made fitted furniture such as fitted...
Read More
0114 399 4974

Sheffield

S9 1WH

,

South Yorkshire
Contemporary space planning and storage
Read More
07970 211084

London

SW7 2LT

,

Greater London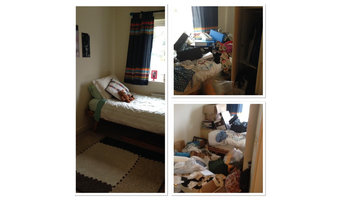 Clutterly Organised recognise so many of us have clutter in our lives which shows us up and slows us down. I...
Read More
07746 588340

Pirbright

GU24

,

Surrey
Khôra means "space" in Greek, and sorting out spaces is my superpower. I deliver creative, yet functional...
Read More
0151 541 3089

London

N5

,

Greater London
I'm a home organiser in York, member of APDO, and guest writer for Houzz. I love to help people regain their love...
Read More
07790 897861

York

YO24 2RU

,

North Yorkshire
We are a small team of dedicated professionals who are passionate about what we do. With over 24 years experience...
Read More
07741 244461

Chichester

PO19 5TZ

,

West Sussex
Contemporary, bespoke designed fitted furniture for the Bedroom, Lounge and home office. The history of Lamco...
Read More
01202 694963

Poole,

BH17 7LG

,

Dorset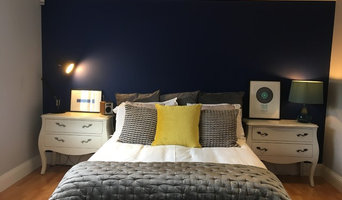 Hi, my name is Louise Floodgate, Messy Moo is my business to help you have a happy, clutter free and stylish...
Read More
07492 882316

Sonning Common

RG4 9TS

,

Oxfordshire
Featured Reviews for Home Storage Designers and Professional Organisers

bright blue sunshine
Home Storage Designers and Professional Organisers
"I read two blogs on Jenny's work and for some insane reason I thought - yes I know it is my time, my wardrobe needs a clear out. I say 'insane reason' as my wardrobe went from padded to spartan in 3 sessions! Yet I can only share that it has been the most incredible opportunity. I now only have things in my wardrobe that I love, not just like, I mean love. As a result, I don't have much choice about what I wear but I mix and match in different ways and so far, 6 months later and 2 seasons later I have only needed to buy 1 t-shirt and 1 pair of boots. I never thought it was possible. I used to buy clothes to make myself feel better, now I actually get proper help in that area - far cheaper than my shopping trips and much more long lasting. Once I started I found it hard to stop and our whole house has had a clear out. Everywhere feels lighter. It was such a great opportunity and highly recommended."
- Lucy Dahill

Hammonds Furniture
Home Storage Designers and Professional Organisers
"We decided to change our kitchen after 12 years and after much thought we decided to use Hammonds. We were very impressed with the standard of the units, worktop & appliances. Everything went to plan & we would recommend your company to anyone wanting to change their kitchen. Our only regret is that we didn't do it sooner, loving our new modern light & airy kitchen. Ann & Robert P"
- Ann Pickering

Urban Wardrobes
Home Storage Designers and Professional Organisers
"I hired Urban Wardrobes for production of the sliding wardrobe for my loft room with sloping ceilings. Well, they did a great job and didn't charge me for the second installation day (it was supposed that the installation will take only 1 day). The wardrobe is of high quality and the sliding system is ok as well. The quality of leather which I used for the sliding doors is amazing. The only cons the production took almost 3 weeks instead of 2 weeks as it was discussed before."
- jenny1977london

Your Space in Mind (Johanna Valeur)
Home Storage Designers and Professional Organisers
"Johanna was brilliant! She completely turned around my open-plan living room which had become a bit of a dumping ground for my kids' toys and all our...stuff. She has a really creative eye and a vision of space and how best to use it. She also spruced up some of my tired old furniture, including a mirror I was about to take to the dump which she sprayed gold (and which I now love), and I can honestly say I feel like I've moved house! I can truly recommend Johanna as a hard-working, speedy, creative person who has a great eye but is also a really good listener."
- lycramum

Barbara Genda Bespoke Furniture & Interiors
Home Storage Designers and Professional Organisers
"I have recommended Barbara and her amazing team to everyone I know! She transformed our home; her exceptional designs can be found in most of our rooms. Not only that, she was a joy to work with - professional, efficient and her designs came in on time and on budget."
- Rachel Jago

Jolly Organised
Home Storage Designers and Professional Organisers
"Jacqui helped me free up valuable space in my kitchen. Decluttering and organising my cupboards showed i had a lot more room than I thought! Sorting out my wardrobe was long overdue. We removed items for charity donations and re-organised my clothes so I can find what I'm looking for easily now. It gave me a great sense of achievement and I can thoroughly recommend the service."
- R Begum

Simplify Stuff
Home Storage Designers and Professional Organisers
"Instead of wasting cash and cluttering my bookshelves with yet another anodyne self-help book, I opted for a tailor-made solution that could make a difference. I worked with Elizabeth to sort out my paper clutter and streamline daily clutter so that I could feel less stressed and overwhelmed when my work schedule gets crazy. Elizabeth was very supportive and gave me lots of practical tips, which I have already adopted in my daily routine. I would recommend her services to anyone seeking to gain control over their physical and mental clutter."
- Elena Berton

Freebird Interiors
Home Storage Designers and Professional Organisers
"When we wanted some bookshelves building, we didn't call a lot of people but of the ones we spoke to, Alastair of QDS really stood out against the others. Right from the start he was friendly, professional and very helpful. He used his measurements to create a 3D graphic of our room with the new bookshelves which made it really easy to then visualise them in the room. Between us we tinkered with the design until it was exactly what we wanted. We thought he was so good we've since had him back to build more shelves in our lounge and replace all of our upstairs doors. Every time they have been, Alastair and Mo (his apprentice) have been very professional, thorough and tidy. We've already got an idea for another job and we'll certainly be asking QDS back."
- mattkik

Exploit Space
Home Storage Designers and Professional Organisers
"We were absolutely delighted with Jon Wild's work for us. He not only brings a creativity and imagination to his designs, but is the consummate professional as well. He delivered lots of CAD drawings to us during the planning stage, which made choosing the final design really easy, and the end result was exactly what was agreed. On top of this, Jon protected and cleaned up the work area, and was meticulous with detail, and it was all delivered to time and cost as agreed with great humour and intelligence. Brian Wandsworth"
- coyleb

Clutterly Organised
Home Storage Designers and Professional Organisers
"I cannot rate Clutterly Organised highly enough. Efficient, capable, completely non-judgemental, Linda has helped us to re-organise rooms on two occasions and I would most certainly use her again."
- Beatrice Corlett