Ceiling Lighting
When it comes to buying ceiling lights for your home the multitude of styles can get confusing, especially when your kitchen lighting, living room lighting and bathroom lights all require something different. Read the following guide to help simplify the process and make it more enjoyable:
What do I need to consider when buying ceiling lights?
When purchasing ceiling lights there are three main things that you should consider; the dimensions, functionality and decor of the room.
Pendant lighting is perfect for square rooms and rooms with high ceilings, and looks just as fantastic as kitchen lighting as it does living room lighting. Track lighting works well in long and narrow rooms as the light is distributed nice and evenly. For rooms with low ceilings recessed lighting, flush lighting and downlighting are all excellent options, whereas a chandelier would add elegance and warmth to a room with high ceilings.
Each room of the house has a different function and therefore will require different ceiling lighting. The bedroom lighting and living room lighting should be softer than the bathroom and kitchen lighting, but it ultimately comes down to your preference and how well lit you like these rooms to be. Kitchen lighting should be bright for safety reasons, and therefore spotlighting and downlighting are great options for illuminating countertops. There are also safety concerns to think about when choosing your bathroom lights (as low hanging lights can be dangerous), and thus recessed lights and flush lights are a practical choice.
Consider the decor of the room before making a purchase to make sure that you find ceiling lights that complement your space.
What are the different types of ceiling lights?
The types of ceiling lights to explore and consider are plentiful, here are a few:
Pendant Lighting
Pendant lights
hang from the ceiling and their height can usually be altered by adjusting the flex. Tip: Hang three pendant lights low over the kitchen counter for a stylish, functional and dramatic effect.
Chandeliers
Traditionally
chandeliers
were made up of crystals and were hung in grand hallways and dining rooms. However, nowadays you can find stunning decorative pieces to suit every room and style.
Track Lighting
When light fixtures are attached to a continuous rail this is called track lighting.
Track lighting
is a versatile, modern and energy-efficient lighting solution.
Recessed Lighting
Recessed lighting
is a light fixture that is set into the ceiling which allows the light to shine in a downward direction. When installed correctly recessed lighting can trick the eye by making spaces appear larger.
Spotlights and Downlights
Spotlights and downlights
can hang from a central ceiling mount, from a wall sconce or from a track or rail on the ceiling. They provide direct and clear light and can be adjusted to point in a number of directions – useful!
Flush Ceiling Lights
Flush ceiling lighting
lies flat against the ceiling and comes in various styles. These lights are a great solution for providing ambient light in rooms with low ceilings.
These multi-functional ceiling lights have a fan attached to them and can not only add a decorative touch to a room but also work wonders on a warm summer day.
No matter whether you're searching for living room lighting, kitchen lighting, bathroom lights or bedroom lights, Houzz will be sure to have ceiling lighting that you've been searching for.
1 - 36 of 10,212 products
Featured Reviews of Ceiling Lighting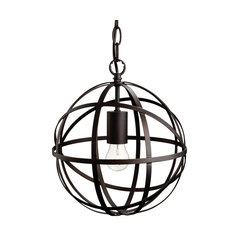 Castle Single Light Pendant
Ceiling Lighting
Me love castle lights!: The electrician installed them, he also managed to reduce the length as they come with quite a bit of chain. They look fantastic, just what you would expect I am really very pleased. Many thanks Houzz ;)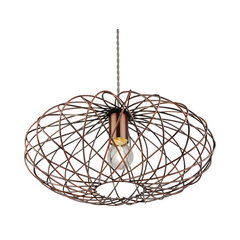 Firefly Pendant Ceiling Light, Antique Copper
Ceiling Lighting
Very stylish: Very stylish, dark copper wire pendant which produces a lovely pattern effect on the ceiling when switched on. The colour is a perfect match for my walnut furniture. Provides a focal point but does not overwhelm the room. Delighted with this product.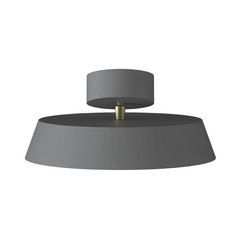 Ceiling Lighting
This is light fitting has a retro feel and as it is LED the light it gives off is bright and clean.: This is light fitting has a retro feel and as it is LED the light it gives off is bright and clean. It looks great in a small room and it would look great as part of a row of lights in a corridor. However, it is small and outside a sale, it is quite pricey, so consider room/light size before you buy. Overall, I love its simplicity and industrial effect.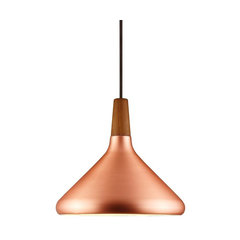 Float Medium Pendant Light, Copper
Ceiling Lighting
Good value: We bought these as a more economical version of the light years orient pendant. They are decent quality and pretty good value but not quite as nice as the orients. We ended up returning as we got a good deal on the originals.